Tara Flanagan, allows listeners into her colorful and complicated mind on her latest single, set to release on Friday 29th May 2020.  "Emotions" is an incredible sonic journey that touches on nearly every emotion possible in just a fraction under 4 minutes. Throughout the song, Tara shows off the deepest and most intense parts of her mind, through a haunting melody and incredibly poignant lyrics.
"I wrote 'emotions' about feeling overly sensitive to my own emotions," says Tara. "The song is about thinking you have finally moved on – making new experiences and happy memories then out of the blue you hear from someone you least expect. It just takes one small thing to trigger memories and all kinds of emotions flood in, whether you like it or not."
The power of Tara Flanagan's emotions are present in every single bar. She is more sonically interesting than she's ever been before. "Emotions" is a refreshingly intimate portrait of a young woman navigating her future while having to take stock of her past. It also reminds us that Tara is a musical force to be reckoned with. Beyond her ability to create a fascinating narrative, Tara knows how to design a downright engaging track.
"Emotions" fully shows off Tara Flanagan's dexterity in crafting an entertaining sequence of nuances. Each seamlessly flows into the next, anchoring the song by developing a compelling core melody and embellishing vocal flourishes.
The result is an authentic, touching song in which she bares her vulnerabilities, but also alludes to her strengths. It's the perfect soundtrack from someone and for someone who is reliving her past while trying to figure it all out.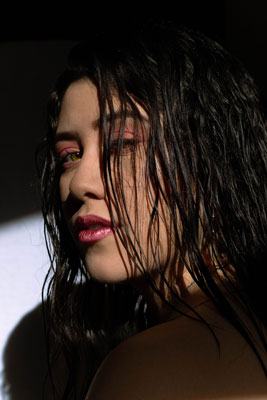 I fell in love with her and her music since the song "Let Your Guard Down", was released in 2018. Tara Flanagan is not a common pop artist; she has always been creative and inspiring on her musical journey – her narratives and storytelling are always authentic and confessional. Her songs are not just polished, pulsing ear-worms, but affecting works.
To conclude, "Emotions" is a personal and expressive song which portrays the inner side of Tara Flanagan. If you are experiencing bouts of sentimental nostalgia and seeking to understand your feelings, I guarantee you will connect with this song. A work such as "Emotions" which seamlessly captures the rawness and honesty of human emotion can only be cherished and remembered favorably.
MORE ABOUT: Tara Flanagan is an up and coming artist of Irish – Filipino descent, hailing from the sunny shores of Poole, now living in the heart of London.  Some of Tara's milestones include performing at the BBC Introducing Live Lounge, performing as a closing guest act at London Fashion Week, and being a support act for several established acts such as American Soul, R&B group, Shalamar, pop singer Rebecca Ferguson, Shola Ama, 90's band FIVE, East 17 and Kovic on their UK Tours. Extremely proud of her roots, Tara has annually performed at the London Barrio Fiesta – the biggest Filipino Festival in Europe, performing to approximately 20,000 people. The event was also televised by the Filipino TV station ABS-CBN.
OFFICIAL LINKS: WEBSITE – TWITTER – FACEBOOK – INSTAGRAM – MUSIC STREAMS
Please follow and like us: