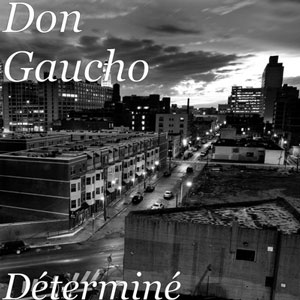 Don Gaucho is a musician and a part of the new French indie wave. Writing has always occupied a special place in his daily life, whether as a critic of society or in a more personal way, pushing him to a permanent introspection.
He gained popularity for his collaboration with well-known artists such as Les Wailers, Ziggi Marley, U-Roy, DubInc, Raggasonic or Big Youth. Recently, Don Gaucho released his new single "Déterminé" to all digital music outlets. The visual is already released on Youtube. Don Gaucho's production and smooth delivery allow us to feel this summer love vibe energy. This is an ode to all the people across the world who wants to be loved and feel free.
Be sure to add the track to your best playlist, "Déterminé" has the potential to be one of the next French love anthems!
OFFICIAL LINKS:
Spotify: https://open.spotify.com/artist/70q4fetw2yOSF8Cnn9118a?si=TkyuPhAeQeWN9GA-Cjw-zg
YouTube: https://www.youtube.com/watch?v=qkGHmVTQWgA
Instagram: https://www.instagram.com/dongaucho31/?hl=fr
Please follow and like us: