Emcee Fresh is an emerging hip-hop artist and songwriter originating from Houston, Texas. Starting at a young age, music has been part of Fresh's life. Doing shows since the age of eighteen, Emcee Fresh quickly started making a name for himself. The rising artist delivers a unique spin to hip-hop, making it his own, as the Texas native seeks to reach as many people as possible, and connect with them through his music. Now let me break this one down if I may. Anything Emcee Fresh drops is pure fire. You will be fascinated by his rhythmic and dynamic music. Moreover, his way of telling his stories is truly remarkable. No mumbling in his tracks. He doesn't need to. He tells his story without deviating from it.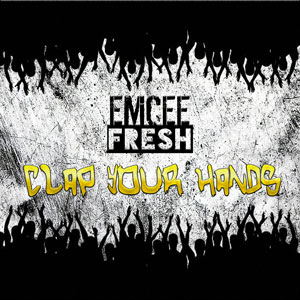 Emcee Fresh is stretching for the skies with unrestrained ambition, testing his skills in uncharted waters via new soundscapes and bold production choices. He's constantly reaching for something bigger throughout his releases, and he finds success on most of his attempts.
Especially on "Claps Your Hands" and "Just Like Me", where the instrumentation behind his signature vocals is lush enough to captivate the listener. Emcee Fresh's ability to confidently weave between styles and take so many risks on these tracks is worthy of applause, adding to the overall impressiveness of his projects.
The uplifting funky groove of "Clap Your Hands", comes loaded with spiritual references, as Emcee Fresh lays it on the line about having to work hard to fulfill your dreams, and pray to get saved: "Confess all your sins, believe in your heart that Jesus is Lord. We all fall short of his glory, but I'm still Jesus Christ territory."
A multifaceted talent capable of spitting vicious bars as much as praising the Lord, Emcee Fresh is very much a Renaissance man playing ball among the contemporary mumble hip-hop crowd. "Clap Your Hands", engineered by Grammy-winning Joshua Smith, is a tight and carefully constructed listen. It is sharp, and inherently focused on detail and intent, but without compromising Emcee Fresh's naturally infectious flair.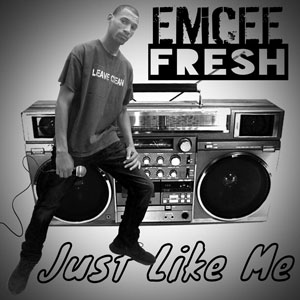 Banging colorful grooves may indeed be Emcee Fresh's calling card, but as expected, throughout his playlist, he wears numerous artistic caps, especially that of a consistent rapper. His rapid flows and cleverly assembled rhyme schemes make "Just Like Me" an admirable performance.
The charisma he exudes on this track is second to none. Also, his clear, resonant delivery makes him a diamond in the rough in today's rap game. Emcee Fresh's clever storytelling and sharp observations peaked my interest from the jump, while he also has a knack for finding the perfect left field tune for his unique sound.
Unlike many works by his peers, the absence of features on "Just Like Me", leaves leeway for Emcee Fresh to spread his wings and tread across his own creative spectrum and artistic protector, which he does with conviction and aplomb. Emcee Fresh is unquestionably destined for greatness, and without a doubt these tracks will serve as key chapters in his journey to crafting many great releases.
OFFICIAL LINKS: WEBSITE – INSTAGRAM – FACEBOOK – APPLE MUSIC – SOUNDCLOUD
Please follow and like us: