Twin cities native ChevyQuis (Pronounced chevy-keece), is a versatile artist with clever and unique flow. The Minneapolis rapper has been making music since he was 13 years old and continues to grow and expand his craft. He is eager to show his point of view and get people in tune with his music. His latest attempt at doing this is the smooth RnB induced hip-hop track, "I Miss You" ft K. Quo. Twin Cities rap started as humble parties with a DJ and an emcee during the 80s. Things blew up with Freddy Fresh who mixed on Travitron's Hip Hop Shop 89.9FM KMOJ and continued to grow during the 90s.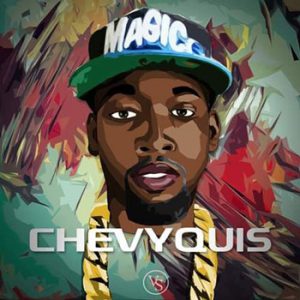 Today we have upcoming artists like ChevyQuis who are working hard to put Minneapolis on the urban music map. , "I Miss You" ft K. Quo is some perfect any mood hip hop. It can appeal to the RnB and Soul heads for its smoothness and at the same time has some good raw hip hop appeal to it.
This is a perfect blend of music that sounds like it could have been recorded at any time by really any performer in a crossover of urban genres. This is a diamond in the ruff like few others in the Minneapolis scene. ChevyQuis calling card is his ability to crank out romantic emotional-defining verses and hooks, and on "I Miss You" ft K. Quo, he sounds focused, versatile, and ready to find his place in the urban music game, singing or rapping.
Few rappers, almost none to be honest, treat matters of the heart, their ladies or even their exes with the same sensibility that both ChevyQuis and K. Quo showcases here. ChevyQuis tells us his side of the sentimental story, but on losing the girl he admits "Remember the days I used to come and clutch, but I guess what I did just wasn't enough". Now that  may be a sarcastic or ironic statement as such, if you follow the story until its end, but one not many men will admit to anyway. ChevyQuis does a great job on the hook too, when he soulfully sings: "( I can't lie I miss you got me reminiscing when I met you ).  Remember them days I used to come in clutch I guess what I did just wasn't enough".
K. Quo even takes the sensibility factor one step further: "…I need you back and you need to stop playing. I still got plans of making you my wife, cause you wasn't just my girl, you're my life. But if it don't work out, happiness I wish you, I promise to never talk down and diss you. I hope you're doing well and this don't cause no issues…"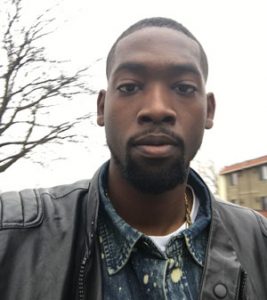 Now if you can find other rappers with this same kind of rational susceptibility please point them out to me, because I ain't heard one yet! Consider too, that watching the video clip of the song, it seems like both ChevyQuis and K. Quo are talking about the same girl!
Everybody has got some beef or hates on somebody else in this world. And when it comes to ex-lovers, partners or wives, matters only get far worse. So it's fair to say that ChevyQuis and K. Quo are truly a breath of fresh air in this department, as they put a whole new twist on how to deal with the opposite sex, in good or bad times, on "I Miss You" ft K. Quo.
I have a sneaky suspicion that ChevyQuis and K. Quo will be finding a mass following from the ladies if they keep up with this gallant attitude in his songs! Trick or treat? You work it out. The fact that it's a great song, needs no pondering though!
OFFICIAL LINKS: SOUNDCLOUD – TWITTER – FACEBOOK – REVERBNATION
Please follow and like us: