Blending R&B, Hip-hop, and Soul, BoDee transitions effortlessly between a seductively sexy crooner to an aggressively confident emcee lacing lines with clever word play while maintaining lyrical substance. BoDee won an Akademia Award for 'Best Hip Hop Song' for his Single "Two Words", and has been featured on sites like Thisis50, Anthem Review, Above Average Hip Hop and more, while preparing to release his EP "1052" due out in August.
BoDee is different from the rest of the young rappers who just try to produce club bangers; BoDee can rap and sing, giving his songs both hip hop and soul. His songs reach the expectations of the mature audience who still like rap, but not quite into the songs about silly dance moves.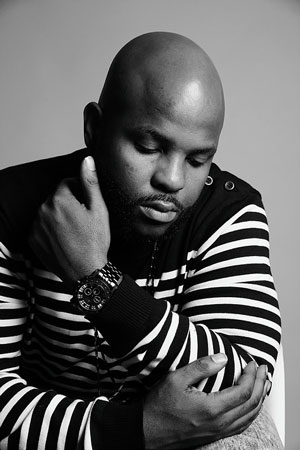 BoDee is not only really talented, but he can speak to people on many levels. He poured his heart out in "Two Words" and left it there. His songs are fresh and he writes his material so there is no mistaking the greatness of his mind and the strength of his heart.
In "Two Words" Bodee expresses his subtle distaste for a former lover who betrayed him when needed the most, so now he candidly lets her hear the 'two words' he has been waiting to say to her. By simply observing his skills, you'll become mesmerized by BoDee. First off, and most importantly, you can understand him, as he has a very crisp and sharp delivery, as well as great musicality.
Above all, this track is worth getting your hands, if not for the music, for supporting someone different in the rap game. BoDee is someone who relies on his skills as an artist to keep people interested, rather than starting fake beef to sell music.
He's offering something great to the hip hop community, and is giving it the respect it deserves. BoDee is both deep and creative. He is R&B and Hip Hop. He is sensitive and strong, and on "Two Words" he is both cocky and sure. There are very few rappers that can pull off singing or a smooth, soulful R&B side, and work it like this dude here.
You know when an artist has that crossroads breakthrough song, when it haunts you for days on end. BoDee is a powerhouse of talent. He combines emotions with aggression quite well…"All I have is two words…Fuck You!"  I really appreciated the slow and steady melodic vibe of this guitar-driven production by Erick Bardales, and BoDee's singing proves to be a priceless piece of his arsenal of talents.
The merging of his rapping and singing draws you in, and before you know it, you're hooked. I do not recommend listening to "Two Words" after drinking the Henny and stuff, especially if you have your ex's phone number in your cell!
OFFICIAL LINKS: WEBSITE – INSTAGRAM – TWITTER
Please follow and like us: