The song "Merci" by Aneessa is an instantly timeless sounding recording by this fine jazz-pop songstress who hails from Saint-Étienne in East-central France. Currently residing in LA, California, Aneessa has had the opportunity to live in different cities around the world and experience a vast variety of sounds and cultures. Her husband, the former Motown producer Michael B. Sutton, produces her ever-growing and highly streamed discography. While you will always be initially taken in with her inspired vocalizations, upon closer listening it is very evident Aneessa has got her own thing going on in her music, working from that root.  Notably, it is her pristine arrangements and sublime production which are the driving factor setting this music apart.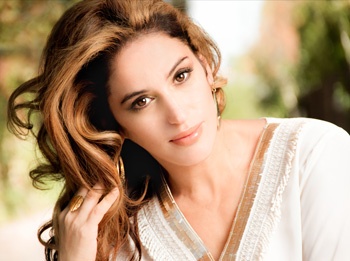 The recording of "Merci" is exemplary with a great vibe and very natural feeling. Both the performance and mix are excellent, providing another perspective on this fascinating, and shall I say, rather beautiful artist, in every sense.
I don't know if the music on "Merci" was recorded in analog or digital, as it is very hard to tell these days with all the replicating plugins, but it delivers a warm round sound to it that is very appealing and that's the bottom line.
Obviously, the focus in "Merci" is on Aneessa's vocals and the lyrics, which narrate a message of gratitude, resilience and self-empowerment, but the instrumentation sounds terrific. The resonant bass by James Manning, the dynamic percussion by Timbali Caldwell, the gently ringing guitar by Josh Caldwell, as well as the shimmering keyboards by Michael B. Sutton and Hiroshi Upshur – both of who also arranged the song, give the track a shining luster.
Michael B. Sutton, together with Aneessa, handled the production of "Merci", while Anissa Boudjaoui (the maiden name of Aneessa, now Anissa Sutton, wife of Michael B. Sutton – married in 2017), Michel Bampely and Carter Kaya collaborated on the lyrics. Mark Maryanovich curated the promotional photography. There can be no doubt that throughout "Merci", Aneessa and her collaborators combine a songwriter's ear for a melodic hook, and harmonic backing, with a poet's sense of mood and meaning.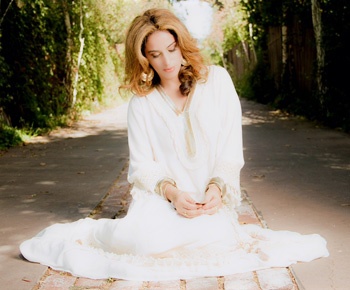 Across her career to date, Aneessa's cross-cultural pollination and her all-embracing musical vision has gone on to inform her truly unique approach to her songwriting as well as her vocal performances.
The best of these worlds are perfectly distilled into "Merci", as a great introduction for those who are yet to discover her talents. The song proudly infuses the sophisticated sounds of her backing band, plus the luscious backing vocals that Michael B. Sutton and she herself laid down.
On "Merci", Aneessa's voice remains as intimately personal as it has always been, and simply reminds you just how beautiful she can make it sound. The immediacy of Michael B. Sutton's production is both sympathetic to her incredibly sublime voice and the song itself.
If you're already a fan of Aneessa's work, "Merci" will have you grinning from ear to ear as you journey through her impeccably delivered narrative. If you're a newcomer, you'll quickly learn why, Aneessa continues to mean so much to those who've been in on one of jazz-pop crossover music's most intriguing vocalists, songwriters and performers.
OFFICIAL LINKS:
https://linktr.ee/aneessamusic
https://www.instagram.com/aneessamusic/
https://www.facebook.com/aneessamusic/
https://www.youtube.com/channel/UC6xrOhpAnP-ebXYlFNBUYWA
https://open.spotify.com/artist/6AO7IqD0Dy8BUWjLSCYUF1
Please follow and like us: