ACaprii was born in Columbia, SC, raised in Virginia, while she grew up in Philadelphia, where her music career started in a band with some college classmates. She got her start in spoken word poetry becoming an underground sensation, and continued to develop her writing and artistic abilities, while graduating with a M.S. in Entertainment Business. ACaprii is recording artist for NDL Nation Records, an independent record label, from Walnut, CA. I remember first hearing ACaprii on her single "Gucci Frames" back 2019. I fell in love with her voice, her flow and the emotion she puts into it. The way she expressed herself, made me want to keep an eye out on her in the future. Now I have that chance again with the release of her latest single, "First Class" ft. Kahlee.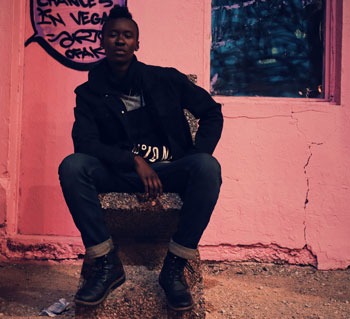 "First Class" puts together the coolest underground R&B queen, and the sharpest streetwise female rapper. This is where the melody meets the gift of the gab, and continues to demonstrate just how flawless ACaprii is as an artist.
Building on her beautifully storytelling qualities that we all already fell in love with on her previous works, ACaprii weaves another honeycomb melody, juxtaposed against her rhyming skills. And the results are stunningly smooth and captivating.
ACaprii increasingly sounds like she's having fun finding continuing confidence in her performances. Playing around with her vocal delivery, the smooth, smoky and jagged sounds on "First Class" will drive you insane.
ACaprii has already figured out her lane. She exists at the intersection of lush R&B vibes, and the storied legacy of lyrical hip-hop, which prevents her music from being down and destitute, locked in a mono-sonic atmosphere.
"First Class" is her artistic solidifying moment. A revelatory confessional set to warm, shimmering keys and somber percussion. It is both a showcase of resilience and an acknowledgment of the inherent imperfections of the pursuit of love, as well as the powerful persuasion of passion.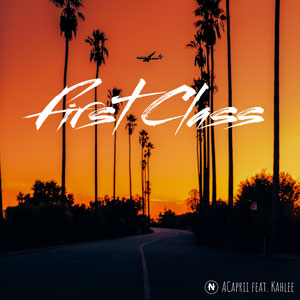 Ultimately, "First Class" is a very strong record on all levels – from the production to the singing and the rapping. Moreover, ACaprii's malleable voice and unflinchingly honest lyricism has helped her stand out from her peers.
Furthermore, her tone is equally vulnerable and confident, just like her songwriting, ACaprii stashes uncomfortable truths about toxic relationships and fearless sentimental analysis in catchy hooks and sexy refrains.
"First Class" focuses her sound on a perfectly polished glimpse at her philosophies on love intricacies.  ACaprii doesn't drench her lyricism in over-worn metaphors. Instead she writes in a stream-of-consciousness fashion that makes all of her revelations feel raw and steeped in truths.
"First Class" is a key moment to understanding the greatness of ACaprii, as she assists two genres in converging and transitioning gracefully, and with respect to their roots.
ACaprii is doing her part in tastefully bringing the rich storytelling from Hip-hop, and silky riffs from classic R&B into the new generation. Her music and talent are more than enough to deliver a blended vibe that will connect her with either audience, while maintaining a compelling credibility.
OFFICIAL LINKS:
All Streams: https://linktr.ee/Acaprionthebeat
Instagram: @Acaprionthebeat. @ndl.nation
Facebook: https://www.facebook.com/acaprionthebeat
Please follow and like us: