Brandon Jay has interviewed many Entertainment celebrities such as, Josh Duhamel, Snoop Dogg, Nick Cannon, Jeannie Mai, 50 Cent, Tracey Edmonds and many others. His content has been featured on national/international outlets such as TMZ, Daily Mail, Hollywood Unlocked, Yahoo News, Medium just to name a few. On Air with Brandon Jay can be heard around the world on iHeart Radio, Apple Podcasts, Spotify and many others. Brandon's proven ability to deliver high quality content , compelling content with in the spirit of excellence with integrity is his "Hallmark to Fame" in Hollywood.
How did get into podcasting to start with, and when did you decide to start your own podcast?



Brandon Jay:  I originally started interviewing in the podcasting format in May 2022. I decided to start my own this year because it was something that I knew I needed to do.
Can you give us an introduction to the philosophy behind 'On Air with Brandon Jay'?



Brandon Jay: On Air with Brandon Jay is a podcast that focuses on all things Hollywood whether it be Music, Entertainment, Sports and Business.
What was the biggest challenge that you faced in terms of getting this podcast off the ground and running?
Brandon Jay: some of the biggest challenges that I've been faced with as have many others is the subject of brand building. Creating an engaging audience that listens to each episode is the most difficult task especially when it's more than 3 minutes.
With podcasting becoming an ever-growing industry today and with so many competitors in the industry, how does 'On Air with Brandon Jay' stand out from the crowd?



Brandon Jay:  I truly feel my podcast stands out from the crowd simply due to the fact that I tend to focus on the positive and educational components that the subject is speaking about. My job is not to defame the character of whom I'm interviewing.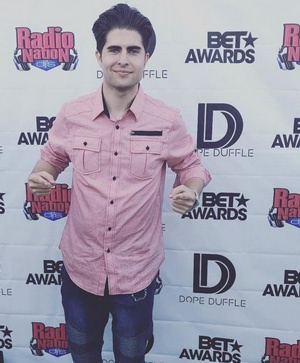 Once you decide to interview a well-known personality, what happens next? Can you give us a general overview of your modus operandi?



Brandon Jay:  once I decide I would like to interview someone I have my representation/team reach out with an introductory email stating we would love to have them on the show. We provide them with a one sheet and general description of the show and what we would like to highlight in our episode.
Which are some of the greatest obstacles you have to overcome to interview your chosen guests?
Brandon Jay: One of the most difficult tasks at hand continues to be the scheduling or the person that I'm considering interviewing continuously asking why the urgency of doing the interview.
Who are some of the more successful names you've had on the show so far?



Brandon Jay:  so far to date I've been blessed with to interview Aaron Carter, Akon, Robert Sheman, Emilia McCarthy, Bayan Joonam and Carson Leuders to name a few.
Which of your famous guests have left you with the biggest impression so far, and why?
Brandon Jay:  One of the famous people that left me with the biggest impression was I have to truly say Akon because it was so inviting to have him on the show.
Is there anybody really famous, that you just can't wait to interview, and why?



Brandon Jay:  I think I would like to interview Kevin O'Leary  because he's a brilliant individual that has great advice he can share with our viewers and listeners when it comes to investments and raising capital.
Putting aside any accolades or criticisms that the industry, or the media may afford your persona or podcast show, is there anything, you think people may overlook, underestimate or misunderstand about you or your show at all?
Brandon Jay:  I think people do this all of the time. They tend to want to put me in a box and that simply isn't going to happen. Not only do I have my own podcast, I'm also the CEO of my own company and I even write songs with placements coming out in 2023.
What have been some of the biggest challenges 'On Air with Brandon Jay' has come across within the industry thus far?
Brandon Jay: Some of the biggest challenges we've come across simply deal with interesting topics and discussion. The questions can't just be the same generic questions on each episode. Really get to know the backstory of the person your interviewing.
On the other has what has been the most satisfying and successful moments enjoyed by your show.
Brandon Jay: The biggest accomplishment with On Air with Brandon Jay consists of the viewer/listener feedback describing what they like most about the show. Making each guest feel comfortable and enthusiastic about being on the show.
Do you feel that the podcast is giving you back just as much satisfaction as the amount of work you put into it, or were you expecting something more, or different in any way?



Brandon Jay:  You receive what you give in return. I'm grateful for the positive response I've received thus far.
If you could change anything about the podcasting industry in any way, what would it be?
Brandon Jay:  If I could change something in the podcasting industry I would change the way people automatically make assumptions about the validity of the subjects appearing on the podcast.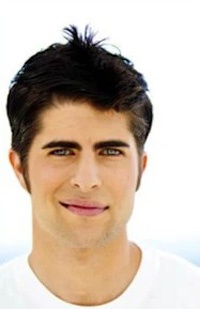 Could you tell us what your daily schedule may look like, on a typical working day?
Brandon Jay: My daily schedule consists of me waking up early, praying, eating breakfast, showering, responding to emails, phone calls and executing my vision to a T.
What do you think is the most important thing you've learned about running a successful podcast?



Brandon Jay: make sure you plan out each episode and ask interesting questions while entertaining the audience.
When you're not working on the podcast, what is your favorite pastime?



Brandon Jay:  when I'm not recording or interviewing I enjoy traveling around the world and experiencing the various cultures all over/
Tell us a little about the motivation behind getting your podcast to where it is today?



Brandon Jay: What motivates me regarding a podcast is I get to talk about any subject and nobody is controlling me nor my content that I distribute.
What has been your most successful episode and why do you think it did well?
Brandon Jay:   One of the most successful interviews was with Taylor Helgeson the manager of the late Aaron Carter. That interview pulls on the heartstrings.
What do you find most rewarding about being a podcaster? And do you have a specific vision or goal set in your mind that you would like 'On Air with Brandon Jay' to achieve in the near future?
Brandon Jay: The most rewarding thing I've experienced was cracking the Top 20 on The Hollywood Digest Magazine top 75 podcasts globally. On Air with Brandon Jay was ranked #19. To know and understand that all of the hard work truly pays off because "authenticity triumphs over everything."
Connect with Brandon Jay:
https://podcasts.apple.com/us/podcast/on-air-with-brandon-jay/id1623722509
Please follow and like us: