Independent artist, sound engineer, and business owner are just a few limited titles Leekthough holds. Reaching an audience of multi-millions, Leekthough has created a new genre and movement of sound, "International Cinema". His EP release of "Astro & Fall for Me" with opposing complimentary sensations, exceeded the platinum status worldwide, certified by RIAA. In Hong Kong "Fall for Me" charted on the Top 50. Leekthough has debuted at large festivals as listed: SXSW, SoundSet, Revolt Summit LA, A3C, BET Experience, and The Armory(MN).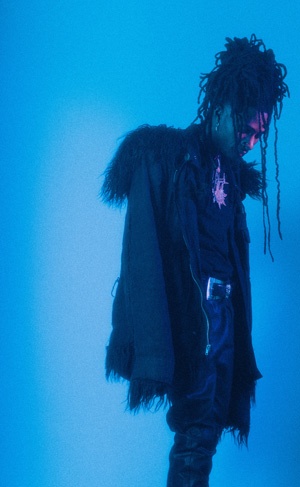 Can you tell us a bit about when you decided to take music seriously, and how you got started recording and releasing music?
Leekthough: I got started with music around 2015, and I started to release music the same exact year.
Do you handle all the lyrics, songwriting and production on your songs, or do you collaborate with other songwriters and producers?
Leekthough: Usually I just go in the booth and freestyle. Also I just get ask soca Jones to produce the beat.
Who were your first and strongest musical influences that you can remember, and are you self-taught or did you have any formal training in your craft?
Leekthough: I would have to say Lil Wayne and Micheal Jackson. Also i am self taught and I would say 95% of everything I do in music.
What do you feel are the key elements in your music that should resonate with listeners?
Leekthough: I would have to say the beat, and I would say my lyrics are very relatable as well as my music being very cinematic like a movie.
For most artists, originality is first preceded by a phase of learning and, often, emulating others. What was this like for you? How would you describe your own development as an artist and music maker, and the transition towards your own style?
Leekthough:  My transition to music was very difficult even though I didn't know what a melody was until I really just had to study and then after that, I ended up for the most. I'll see what I didn't like or did like, and when I kind of find my style. It was easy for me to record it on a beat.
What is your view on the role and function of music as political, cultural, spiritual, and/or social vehicles – and do you try and affront any of these themes in your work, or are you purely interested in music as an expression of technical artistry, personal narrative and entertainment?
Leekthough: honestly, I just stay out the way I don't really get into the politics of music. I kind of just stay in my own lane and just focus on music.
Do you write a song with current musical trends, formulas or listener satisfaction in mind, or do you simply focus on your own personal vision and trust that people will empathize and vibe with your sound?
Leekthough: I usually have my own personal vision. I don't really focus on the trend. I usually try to start the trend and I'd like to just try different genres.
Could you describe your creative processes? How do usually start, and go about shaping ideas into a completed song? Do you usually start with a beat, a tune or a narrative in your head?
Leekthough:  I start a song by humming melodies, listening to Beats and then I see what fits and what doesn't fit and then when I could understand what I want to go with the direction then that's when I usually put the words to it.
What has been the most difficult thing you have had to endure in your life or career so far?
Leekthough:  I would say the most di   cult thing I had to deal with, was understanding the music, business side of things.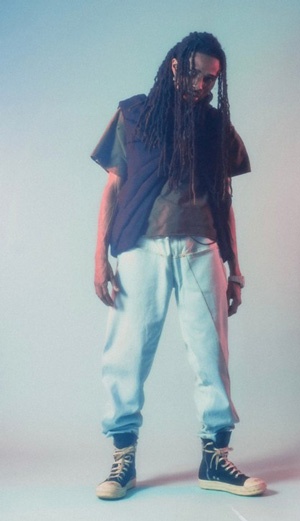 On the contrary, what would you consider a successful, proud or significant point in your life or career so far?
Leekthough: I would say when I went top 50 in China, and when I went number one in three separate countries this year.
Putting aside any accolades or criticisms that fans, the industry, or the media may afford your persona or music, is there anything about you or your music, you think people may overlook, underestimate or misunderstand at all?
Leekthough: I think people would underestimate how hard it is to rap and not curse, but also how hard it is to come up with your own flows and create a whole world for someone to be in I think we were going to overlook that for sure.
Do you think is it important for fans of your music to understand the real story and message driving each of your songs, or do you feel everyone should be free to interpret your songs with their own feelings and experiences?
Leekthough: I think everybody is able to interpret all my songs, how they choose to because it's about expression of opinions.
Do you feel that your music is giving you back just as much as you put into it, or are you expecting something more, or different in any way?
Leekthough: I would say I got to see really cool things in life because of music and I don't think I would do any other way because honestly I'm beating the odds.
How would you describe the worldwide platinum success of "Astro & Fall For Me". What do you feel were the principal elements propelling that success?
Leekthough:  That was a huge accomplishment for me. I was surprised when I was emailed about me hitting platinum so that was different for me and was repelling. My success now is I'm trying to drop my new project Luna.
Could you tell us something about your latest project "LUNA". The meaning, the message, and what the highlights are to watch out for?
Leekthough: The meaning of it is, I get to express all the different genres that I've always wanted to try all in one project and I'm able to bring all my friends and get to work. We're really cool producers all in one package.
Who else was involved or important to the processes of writing, recording and/or producing "LUNA" that you would care to mention?
Leekthough: I have 70 producers on this album, but the main producer is myself and Soca Jones so we are the two executive producers of the project.
Do you have a personal favorite track amongst those on "LUNA" or in your catalog that has a specific backstory and/or message and meaning very special to you in a personal way, and why is it so?
Leekthough:  I don't have a specific track that I like. I like all of them evenly. It really depends on how I feel. I would say my songs don't have a specific background to them, they just a different moments of my life when I recorded it.
Creative work in studio environment, or interaction with a live audience? Which of these two options excite you most, and why?
Leekthough: I think interaction with a live audience, because I get to see the expressions I get to see how they feel about the music but the studio is cool too.
How essential do you think video is in relation to your music? Do you have a visual you could suggest fans see, to get a better understanding of your persona and craft, and are you working on specific visuals for "LUNA"?
Leekthough:   Oh, I am working on a visual myself. I can't spill the beans on it, but it's going to be amazing. It's gonna be a movie that's only hints I can give.
What do you find most rewarding about what you do? And do you have a specific vision or goal set in your mind that you would like to achieve in the near future?
Leekthough: I want to take this as far as I can. Honestly, I don't care about all the crazy accolades. I just want to be happy with this and help change up your lives into my music, or with my mentorship or anything like that.
OFFICIAL LINKS:
https://www.leekthoughofficial.com
https://open.spotify.com/artist/4Io0W7xMYxcxxIHcUIAS07
https://www.instagram.com/leekthough
Please follow and like us: