Twenty-nine-year-old Madaalva is a multi-genre artist from Costa Rica who writes her own lyrics. Her music ranges from Jazz to Pop to R&B and Soul. She loves food, pets, dogs, and cats. Madaalva believes that life is music. She is fluent in four languages: English, Portuguese, French, and Spanish, and has dedicated her life to studying, with a focus on an accounting career. As the youngest of three children, she invests in her own career as a singer, working with international productions from Nicaragua, France, and Argentina.
Can you tell us a bit about when you decided to take music seriously, and how you got started recording and releasing music

?



Madaalva: I used to work as a Prison Guard, I had to sleep there, and feeling what I felt at that time, I took the time that I had free for writing and expressing myself, imagining sounds at my head, then with the time I quit that job, and in 2019 I met Lirical & Ricardo Kampos, two artists that heard me and helped me produce what I already had in mind, but since I was a child, I used to play with plastic instruments, I always dreamt about it.
How would you describe your music style and what inspires your lyrics?



Madaalva: Pop music is my focus, nonetheless, I´m versatile, and my lyrics are made by experiences I have, sometimes our mind images more but the sentiment itself is real, the main story.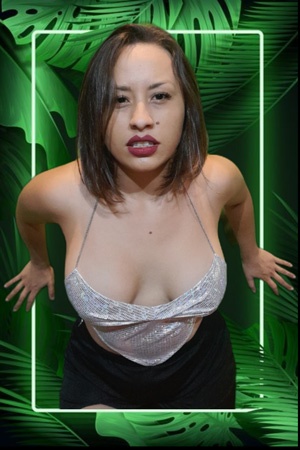 Who were your first and strongest musical influences that you can remember, and who are you listening to right now?
Madaalva: The legend Selena Quintanilla, and, Amanda Miguel, Ana Gabriel, Miguel Bose among others from the "old school", now, Adele influences me the most, also Lana del Rey, and I like Rihanna, Nicky, good modern artists.
What do you believe sets you apart as an artist in today's industry?



Madaalva: I am combining the same "old lyrics" that used to express those feelings we all loved with modern instrument sounds.
Can you speak to your experience as the youngest of three children and how it has impacted your life and career?



Madaalva: I always felt protected by them, indeed, in street fights hahaha. Just once but it wasn´t my fault. A life experience to tell my grandsons, that I´m not pretty sure I´ll have.
How do you stay connected to your fans and engage with your audience?



Madaalva: I try to post as much as possible at YouTube, Facebook, Instagram, to connect with my viewers
Can you take us through your songwriting and recording process, from inspiration to completion?



Madaalva: I have only written under inspiration, so, we must be in a high conscience level, then we let our heart write and express what it feels with coherence, we record the voice, and the producer will do the magic, this is the long-short story, but it takes time.
What message do you hope to convey through your music to your listeners?
Madaalva: I truly believe people are empowered by my lyrics, it gives a positive message, and make you feel strong, capable of overcoming any situation, especially the emotional part
What has been the most difficult thing you have had to endure in your life or career so far?



Madaalva: I´ve been very lucky, I try to forget the difficult things, part of enjoying life
On the contrary, what would you consider a successful, proud or significant point in your life or career so far?
Madaalva: The people I have met and the memories with those. Nothing aside from Life matters.
Can you talk about the role that language plays in your music, and how and when you decide to use different languages in your songs?
Madaalva: Since a kid I started saying thank you, please, and when I had the possibility, I invested on it and then with practice and time became easier to think as well as singing in the language
How do you approach collaborating with other artists and producers on your projects?



Madaalva: There are some projects coming soon, and collaborations are on the table.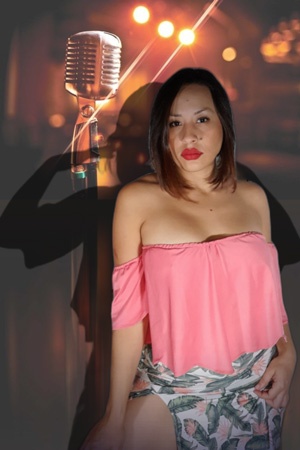 Do you feel that your music is giving you back just as much as you put into it, or are you expecting something more, or different in any way?



Madaalva: This is a very good question, music gives me some sort of fulfillment that nothing else can, aside from God, but if you mean richness, I will answer like Bob Marley did, what kind of richness? Then I say, music is giving me life, inspires me, gives me willingness, and in addition my family is ok, we have food. Yes, music gives me a lot. I see it as a gift from God
With social media having a heavy impact on our lives and the music business in general, how do you handle criticism, haters and/or naysayers in general? Is it something you pay attention to, or simply ignore?
Madaalva: I strongly believe that as artist you must, must be prepared to hear that people don´t like you, and it is a duty of readiness in our career, but it is also important to distinguish which of those comments help you to make some necessary changes that you know are true,
Do you have a personal favorite track amongst those in your catalog that has a specific backstory and/or message and meaning very special to you in a personal way, and why is it so?
Madaalva: I relate with all, but to answer here, I say "Without wanting to hurt me" because I really believe that, that person did not want to hurt me… so the story tells about. Is the most recent single.
Can you tell us something about your latest music release?



Madaalva: It is about a breakup, where that person don´t want to hurt you but you are in love, so anyway you´ll get hurt but it´s part of the experience, so I don´t take it personal, you don´t take it personal.
Creative work in studio environment, or interaction with a live audience? Which of these two options excite you most, and why?



Madaalva: Interaction with a live audience excites me more, it gives real contact,
Can you discuss any upcoming projects or releases that you are particularly excited about?
Madaalva: This second project "Alquimia" brings "Bolerito" & "Amor que me hiciste" those are master pieces, Bolerito is a Bolero and the other a Ranchera, and I won´t forget "Good man". We estimate 3 more months to release those singles.
Do you have a favorite motto, phrase or piece of advice, you try to live or inspire yourself by?
Madaalva: Become excellent, I use this word a lot, have an excellent day, I am excellent, you are excellent, see how excellent is it?
What can we expect to see from you in the future and what are your long-term career goals?
Madaalva: A phenomenon in the music industry
OFFICIAL LINKS:
https://www.facebook.com/MadaalvaCR/
https://www.instagram.com/madaalva.cr/
https://www.youtube.com/channel/UCacju74PVKtiRCbmfJUX6rg
Please follow and like us: