i, Shang is 38 years old, and married with 4 children. He is medically disabled and retired from the US Army, and has dedicated all of himself to his music. He is still currently creating music, but is devoting most of his time to a newly opened recording studio. Otsuka Studio, which is a "travel to you" recording studio, also offers free recording to less fortunate individuals, such as children with talent but no financial means to afford recording. The studio relies on donations and tips to support these free recording sessions. i, Shang can help with recording, mastering, mixing, or general song creation to whatever the specifics may be.
Can you tell us about your background and how you became the owner and operator of Otsuka Studio?



i, Shang: I've made music a huge part of my life since I was very young. Over the years I did my time in bands, and eventually just got to a place where I decided to do my own solo stuff. The more I learned about behind the curtains the more I decided I would be better-suited working on my stuff and helping other people with theirs!
Can you explain your studio's "travel to you" recording service?

i, Shang: So, I don't have an actual commercial location yet, but I wanted to get business going. So I thought out a means and measures to take my gear on the road. I figured for a cheaper price, people will probably be willing to have me come to them to save them the time. Of course there may be some acoustical problems where they are, but I have things to bring with me to make everything better sounding, and I have good recording equipment, so why not? The prices are decent for the access of recording, and I like being on the road so it all works out! All one has to do is write in on the website and set up a meeting on zoom and we talk everything out ahead of time!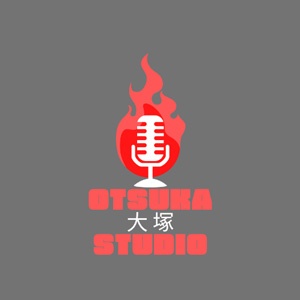 Can you tell us about the free recording services you offer to those less fortunate?
i, Shang: I know that there have always been a lot of people out there that have mad talent but no means to mainstream it. That has always made me upset, because music to me is just about everything. It's how we get our feelings heard, and it helps us connect. Everybody deserves that, regardless of financial standing. That said, I am going to be using any tips that are given to us, and we have a donation set up on the website, and these will all go into an account that will sit aside so that I can offer these services to people who can't afford to record but have the spirit and talent that is needed out in the open!
How does your music serve as an expression of your feelings and experiences?

i, Shang: I am a medically retired war veteran, so I have a plethora of emotions. As most people out there with PTSD we aren't that great at expressing our feelings, and that honestly just makes them so much worse. I've found that if I am messing around trying a new song and I find that note or chord, my emotions just come out in the songs. My first full length album, Epileclectic, is all instrumental and is a good variety of my emotions. Each song, if you listen close, is a different emotion and will take you on a different journey.
Can you talk about the software and equipment you use in your home studio?

i, Shang:  I am currently running mostly on Logic Pro. I am almost done with my pro tools certification, I just like the clean look of Logic a lot better! I use a few Focusrite interfaces, as so far they are the best ones I've gotten my hands on! I use a plethora of mics including Shure, Mackey, and some lesser named ones that I have found actually have great sound. I have a stash of goodies that I use for my music including a Launchkey 25 and an old TRAKTOR DJ station, but I haven't been on them much lately while setting up this business!
What kind of projects are you currently available for?
i, Shang: I am always available for mixing and mastering, always. And this service is offered to anybody anywhere in the world. If anybody needs some work all they have to do is hit up the site and send in a request. I am available on select dates for travel recording, if someone wants this service the same thing applies; Go to the site, request a consult and we can set everything up! Or if you just need music to go with your vocals, I can manage that for you too! Just hit up the website and make a consult appointment! Another service I am currently offering is studio makeovers. I am available to come to your house or wherever, take a look at your space and either help you move stuff around and get the room acoustically sound, or even remodel a room to include soundproofing the walls, ceilings, doors/windows, everything, for a low cost. No reason why anybody should settle for bad acoustics to work from home!
How do you approach the recording, mastering, mixing, and general song creation process with artists?

i, Shang: Recording I will always be learning something on. Every band, and all of their instruments, are always going to be different. Honestly though, that makes the job all the more fun! My mixing and mastering is very specific (if left to my own devices) but can be melded to the band/artists specifics. I have OCD pretty bad so I don't want something leaving my studio with my name on it sounding bad!
Can you discuss your experience with using Reason, Logic, and Pro Tools?
i, Shang:  I have taken several course from Berkelee Online and Full Sail University and have been working tediously with Reason and Pro Tools for about 10 years now. A few years back though I upgraded to a Mac for Logic Pro and I honestly can't understand why I didn't sooner! I still use Reason as a plugin for Logic, but I do most of my work in Logic (recording and all.) I love the built in's better than those in Pro Tools and I find that the layout is easier to move around in.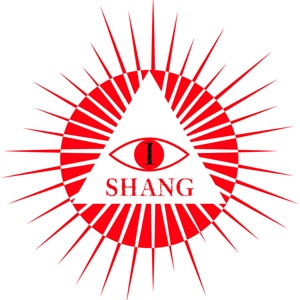 Can you talk about your desire to bridge the gap for musicians who may not have the financial means to pursue their passion?

i, Shang: I was a struggling artist for a while. The first time I left the Army, I did so for our band in Germany (which made it quite difficult) and we fought tooth and nail to get signed. We were talking to Victory Europe and one of our guitarists decided to go back to the US so we were at a loss. We were able to do our recording ourselves, but some of the bands that we played with talked about the outrageous costs to record their demos and how hard they had to work to make ends meet after and I just thought, "Is it really necessary to be like that though?" So as I started working on my own stuff I decided that it doesn't actually have to be like that. I can make it be any way that I please to benefit the artist. The studios don't make the crowds move. The labels don't make the crowds move. The artists do, and they need to be able to do this without having to take meals off their tables.
How can people contribute to or get involved with your project to help low-income families and veterans?
i, Shang: I actually have a donation page set up on the website! There is a link for donations, and we also are willing to take old and even broken instruments and pieces that can be fixed up so that we can either use them in studio to save a few bucks or gift them out to less fortunate bands that are playing on bargain instruments. I am here simply to facilitate these people getting heard, because I know how hard it can be to be heard, and it shouldn't have to be!
How do you hope to create a welcoming and inclusive environment for all musicians at your studio?
i, Shang: I am a people pleaser, and always have been. Understandably, I am very rough around the edges, and I have a dry sense of humor, but I'm willing to work with anyone. I was raised in the south and I was taught from a very early age that you show everyone the same respect that they should be showing you! So, for now, meeting with people and working with them and eventually people coming in to the studio, I as well as my staff will be there to give you a good laugh and a good mix at the end of the day!
How do you see the studio evolving over time?
i, Shang: Honestly, it's a dream of mine that someday either we can be a chain or (to save myself the extra work and time,) someone else catches on and does the same thing. I think that there just aren't enough people out there anymore willing to stick their necks out for someone else!
How do you balance running the studio with your own music creation?

i, Shang: Since I've started working on setting up the business my personal music has taken a back seat. I try to do my business side of things, and spend time with my family. I still spend a little bit of time working on my music on some days in between, but I'm not so worried about myself right now and am super excited to help everyone else!
Can you talk about the role music plays in your life, and how it exists alongside your commitment to your family?
i, Shang:  Music has helped me grow as a person, even from a small age. I still remember being 4, and dancing around to Michael Jackson while my Mom cleaned up the house! I had a rough childhood, but luckily all during that time was the greatest era of music ever (the 80s and the 90s!) The music helped me to get through, so I kept leaning on it. Throughout the years, I took in more genres and styles, and the different ones can help me depending on what mood I'm in. The country I listened to growing up most definitely helped keep me humble and honest, and taught me how to treat a woman right so I'm sure my wife could be thankful for that! And I love exploring new bands with my kids and taking them to concerts to see their favorites! As far as how
Could you tell us what your daily schedule may look like, on a typical working day?
i, Shang: Depending on what's on the agenda for the day, once I get a full time office set up I plan to sit and work diligently on whatever song that my customers have submitted to me. I can sit and mix/master for hours and not even realize a minute has passed, so honestly I will just spend the days working happily on everyone's projects to help get some of that feeling out in the air! And if there is spare time or a down day, I will work on some of my own stuff!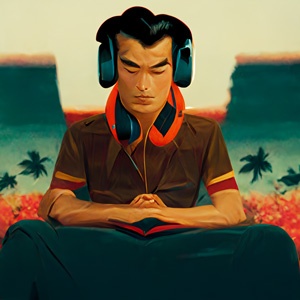 What do you think is the most important thing you've learned about running a studio like Otsuka Studio?

i, Shang: So far, I have learned that sometimes we can say "I'm too old for this!" Social media is above me, as I have never really needed it per say for anything. I am learning how to branch out a little bit now, and realized that any future endeavors are going to weigh heavily on social media to get the message out!
When you're not working in the studio or doing music, what is your favorite pastime?

i, Shang:  I like spending time with my family. We are all horror nuts, so we might all sit down and watch an old Friday the 13th, or sometimes my kids con me into playing Roblox with them! We like to play board games sometimes as long as it doesn't end up as a rumble!
Where does the name of your studio come from?

i, Shang: My grandmother was an immigrant from Japan. Her maiden name is Otsuka, and I've learned so many fantastic things about her family. My grandmother is the matriarch of the family, and even at 98 she still runs us all, but from a point of unending love. She impacted my life in a manner that 2 of our children are named after her and one of her siblings who died in one of Americas internment camps during WW2. That love is what I want with the studio. I want everyone that comes in to feel like they are part of the family, and know that they will be treated as such.
Does your family support your music and business?
i, Shang:   I actually have amazing support from my family! My wife actually just had a hand drawn picture of my Grandmother as a young lady with the studio logo on it to hang up as a constant reminder for me of the love she gave and the love we will give. My children are always the first ones to hear my songs (easily my biggest fans!) And they want the songs played on loop so they can dance to their hearts content! I couldn't ask for anything more than the love and support I feel from them, it's fantastic!
What do you find most rewarding about what you do?
i, Shang: Helping people out. I have always done something, every year around Christmas, to help out the less fortunate. I just want to bring it to a bigger scale now and widen my range! I want these youngsters to get the help they need getting into this wild business and make sure they hit the ground running in the right direction!
OFFICIAL LINKS:
i, Shang website: https://ishangbeats0.wixsite.com/shang
Studio website: www.otsukastudio.com
Otsuka Studio FB: https://www.facebook.com/profile.php?id=100084172752914
i, Shang FB: https://www.facebook.com/profile.php?id=100082857458672
Please follow and like us: