Bison is a Hip-hop artist from Liverpool, a suburb of Greater Western Sydney, in the state of New South Wales, Australia. The artist, who has dropped a series singles and 2 mixtapes, and has had mainstream collabs with Fedarro IE Music, is currently set to release third mixtape "Molly Vibe"
What's your background? What got you into rap music

?



Bison: Born In New Zealand, raised in Samoa, Growing up I was given this album Called "Too Hard To Swallow" By UGK and Pocket Full of stones made me wanna rap.
How long has music been a part of your life?



Bison: I've been doing for quite a long time I'd say since 2007 but in Wesley College I was writing a lot.
If it wasn't for music, where would you be now?
Bison: Music is a hobby to me it's an outlet.
If you had to sacrifice one skill, which would you least like to let go, and why?



Bison: Skill of writing, I'd hate to lose the ability to write and express my thoughts.
In what way do you aim to make a difference?



Bison: If my music could make a difference in someone's day that's all I aim for.
How would you describe your style of music?



Bison: Gritty Raspy Chilled, Hiphop Rapper Chillhop RnB – That's Molly Music.
How do you put words to paper? What's your creative process like?



Bison: I take events that have happened in my life , what's going on right now, Most importantly how I'm feeling at the time sometimes when I hear a beat I really like and I already know what I'm going to talk about I mean every musician got their own way.
Which of your projects has been your favorite so far, and why?
Bison: I like every song I've worked on that's why I said in one of my tracks "Every track I wrote I felt like it was Christmas."
We've heard Molly Rhythm and Molly Groove what's the next mixtape?



Bison: Molly Vibe.
What makes you different from other rappers in the industry?
Bison: The industry is a big word but I guess passion is what sets me apart, guess I just love what I do.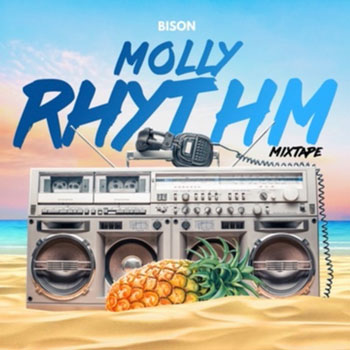 Who are your biggest musical influences? Would you say you're at all like them?
Bison: I can't really compare myself to anybody every artist is unique their own way but my biggest influences are in no particular order, the late Pimp C, ODB and 2pac.
When driving, is there a certain track that has you blasting the stereo with the windows down?



Bison: Animals – House of the Rising Sun.
Which artists do you think you would work with best in the international scene if you had a choice?



Bison: I'd say it again if I had the choice to pick I'd say Kendrick Lamar.
Where have you performed so far, and you do you have any upcoming shows?
Bison: I had a show lined up for last August but due to Covid it never happened, Shout out to Pro Entertainment for putting it together, it really came as a surprise too.
Could you tell us something about your latest project and what the highlights are to watch out for?
Bison: Molly Vibe would be the third mixtape coming next, I think every track on this mixtape is a highlight. You get the Party Side, to Everyone in the world needs love, Molly in the house for the good times, The ride home especially Caramello part 2 and Good Luvin part 2.
Where do you find most of your artistic inspiration?



Bison: Daily work, most importantly reading every night after dinner gives me that artistic inspiration.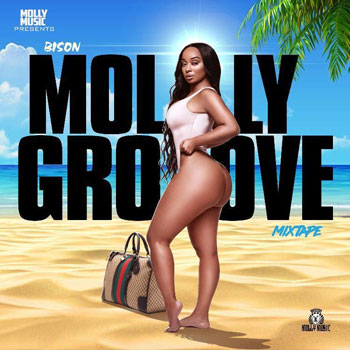 How do you deal with day to day Cyber Bully?

Bison: Best way is to not pay attention when they start sending that negativity through. Just keep moving on.
Tell us about the first song you ever made

?



Bison: I can't even put a finger on it, to be honest but it's somewhere out there.
What do you hope to accomplish this year?

Bison: What I really want to accomplish this year is to drop another mixtape.
Where is your career heading? What's the vision for you?
Bison: Don't know what the future holds for myself but I'm willing to see what all this music brings. I'm not expecting much at all though. Hope to expand my network to more musicians and still put in that work.
Connect with Bison: INSTAGRAM – YOUTUBE – FACEBOOK – SPOTIFY
Please follow and like us: