That Zahira is an all-embracing artist is already clear just from reading her biography. This singer, songwriter, and producer, debuted live in the early 2000s with jazz influenced soul and reggae material and then expanded into an experimental neo-soul, electronic fusion. Born and raised in Canada, she quickly embarked into modeling, dancing and singing in gospel choir. Zahira has studied jazz, pop and Indian vocals, as well as jazz piano, West African drumming, dance, studio engineering and electronic production.
Aside from her native English, she has written and performs songs in Hebrew, Sanskrit, Arabic, Spanish, French, Michif and indigenous languages, in an effort to share her message with the world. Zahira has also toured internationally, including Israel, Mexico, Canada, the Dominican Republic and Bali.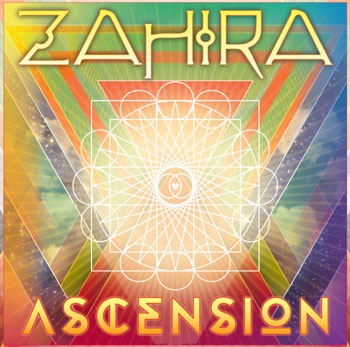 Zahira, who has already worked with some top flight artists and producers, recently released her new single, "Ascension", which she describes as 'an anthem for revolution'. No doubt Zahira is definitely hot property as she hits us with her latest track.
As you would probably expect this electro-pop is a combination of synth and alternative pop that gives a really good sound, and of course there are Zahira's wonderful vocals. Building upon the emotionally reflective base of her voice, the singer has fine-tuned her approach and created a cohesive work that is presented as a powerful journey – "We be united by the cause / Undivided by the walls / Towers come to fall / But the people's truth / Is revolution."
Zahira may seem like yet just another name in an endless list of female electro-pop singers, but what sets her apart is the sheer passion in her vocal delivery, the pristine beats, and the tight songwriting. There is also something about Zahira's singing style and the music production that really sets her apart from the likes of other pop divas.
Basically she isn't just another typical pop singer, because she has that intangible, 'alternative something' that gives her soul-induced music a special twist and appeal. "Ascension" is the kind of glorious, hook filled single that other artists of this genre only wish they could make; the type of song that could top the charts for weeks on end, but one that has a far deeper meaning that what may appear on its glossy surface.
As far as the technical aspects of the track is concerned, the sound quality is great and the attention to detail in the production is cutting edge, curated scrupulously by Producer Jaya Raise, who also shares songwriting writing duties with Zahira. Finally, the solid mastering by Eric Meyers puts the final high quality seal on this recording.
OFFICIAL LINKS: WEBSITE – SOUNDCLOUD – FACEBOOK – INSTAGRAM – TWITTER
Please follow and like us: