The "Transition" EP is a slow burn. It reels you in from the first bars and refuses to let you go, even far after the recording is finished. It's a listening experience you never want to end, and that you can't stop replaying in your mind. VxT combines styles, while still creating his own in the process, a feat few artists successfully achieve. Moreover, every song is complemented by stunning lyricism, and mellifluous vocals, which cut to the bone. VxT's vocal talents and his ability to paint vivid pictures while dealing with matters of the heart, bring many moments of emotion and awe across the EP.  Genre is a blur as the recording blends R&B, Soul, Electronic and Pop flavors in varying degrees that compress, expand, dilute and stretch into irresistible sonic shapes.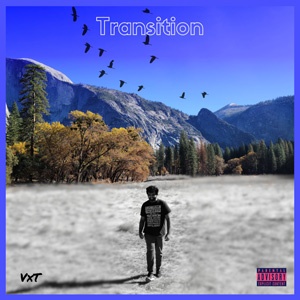 VxT uses his lyrics like incantations, drawing the listener into meditative, introspective states. He chooses phrases with purpose, extracting new meaning out of the words and sinking them into the listener's brain, with the use of mesmerizing melodies. Right from the airy opening track, "Show You", the EP becomes its own universe of sentimental and emotional intricacies. VxT's voice dances in a surreal way on this track, while the lyrics feel tangible, as though he was weaving them with his own hands.
"No I don't wanna get out of my bed. Don't wanna deal with pain inside my head. Cause no one can hurt me out here. Would've loved to be with you instead. Or maybe I wish that was dead, cause if I can't have you, no one can," sings VxT on "Ordinary Life", giving us a clear insight into his mindset. "I wish sometimes the world would burns itself. Maybe this is how it ends," he continues. "But anyone in their right mind can tell. This is just how I hide my pain."
Though the music is warm, luscious and smoothly vibrant throughout, VxT's voice is indeed the main instrument on this EP, swooning, emoting and always holding the listener's attention. It reaches it's peak of domination on "Lie". VxT's rich vocal tones explode into full gripping harmonies that sweep across the arrangement. VxT's strength also remains largely with his lyrics, which arm his resonant and towering voice. When listening to this music, there is no choice but to empathize.
VxT closes the EP with the mid-tempo rhythm of "Life This Way", which includes some smoothly rapped verses, highlighting his versatility, as he switches from mellifluous crooning to straight out rhyming.  There's a powerful focus is on the confessional vibe, while VxT's creative process is fueled by perfectionism. The music sounds genuine and fluid, and never forced. There are many details that make VxT's perspective extremely personal.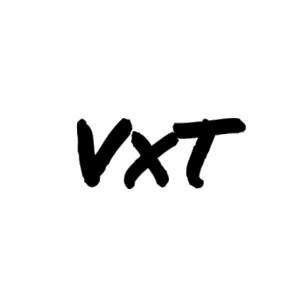 All across the "Transition" EP, VxT is his own best feature, multi-layering hooks and soulful exclamations to great and endearing effect. His enviable vocal versatility and affinity for dynamic song craft, is an irresistible combo. On this recording VxT explores his musicality, his personality, and sketches his view on the complexities of love, or the lack thereof. His story is an interesting one.
VxT is short for a DJ duo he started back in 2010 called valexteaky. He started out making progressive house and dubstep, and then ended up working as an A&R for a Miami based record label for about 5 years. Meanwhile, he also completed his Bachelors and a Master's degree, majoring in music technology from the University of Miami.
He also has worked full-time as an audio software developer at companies like Bose and Amazon Devices. However, almost a year ago, VxT started releasing music again, dropping his first studio album entitled "Reminiscent". Subsequently he took the decision to quit work, and focus on music full-time. All of which brings us to the "Transition" EP.
OFFICIAL LINKS:
Instagram: https://www.instagram.com/valexteaky
SoundCloud: https://soundcloud.com/vxt-1
YouTube: https://www.youtube.com/c/VxT-Music
Spotify: https://open.spotify.com/artist/5XKOEV1fsiR3v0WaUdFvCN
Please follow and like us: