Twizm Whyte Piece Aka T.w.p. is an Arizona born, Indiana repping, Toronto, Canada based award-winning artist, performer and radio owner. He is also CEO of Twp_fcr247 Parent House to FatCatRadio247, Diamond Edge Distribution and Diamond Edge Promotion. Twizm, which stands for T.he W.orld IZ M.ine, has released his third album, entitled "Twp Features – Thoughts & Dreams Aka #TandDalbum".
The 12 track album combines elements that crossover into various genres like Rnb, Hiphop, Dance, Trap and Pop, while the recording also feature Darae, Ktrill, 2 Tone Tha Alabama Gangsta, Dj Fizzle and J-Wil. Though #TandDalbum is catchy, bouncy and even fun in places, this is one of those albums that you have to let grow on you. It took a few listens before this sunk in good with me as there is a lot going on with its soundscapes, samples and lyrics.
And after a few listens, I can't find a bad song on this album. Twizm Whyte Piece does things with beats and rhymes that I have heard few others do, using the rhythm and sound of his music as a further means of communicating his ideas and feelings.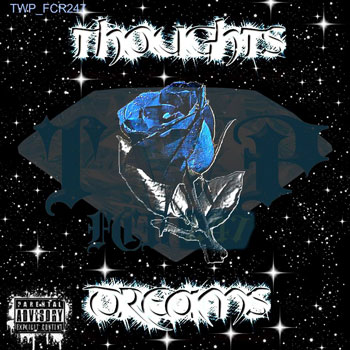 You can't pin him down to anything, as he shifts back and forth between styles. The father of 5 children, you can't help but acknowledge T.w.p for his fearlessness, boldness, and complete dedication to towards his craft and sense of spirituality, which runs strongly throughout his songs.
Twizm Whyte Piece proves beyond the shadow of a doubt that he is a talented musician capable of influencing the music of today and tomorrow in ways that many people will probably never even realize now. Twizm's flow in his lyric is pretty slick, with no real cheesy rhyming evident.
And there is some real body and substance to his words too. He does not go out of his way to offend aimlessly; though I did pick some swearing and subject matter that may be deemed controversial. Twizm's lyrics express raw emotion, while the mood is deep and aggressive.
When rap was introduced in the late eighties, it was all about truth, right through until the late nineties. To say something in a rap meant preaching the truth back then. Twizm Whyte Piece's lyrics are meant to be true to his life. And he speaks of them in a tone so real it is like you are watching his thoughts in motion.
This truth is so opposite to mainstream rap that some people will need the time to take everything in. But eventually, after a few listens, Twizm will become a voice of truth that people can connect to. Every new syllable hit by Twizm's raspy voice is like a sharp blade cutting through the heart of mainstream rap.
"Twp Features – Thoughts & Dreams Aka #TandDalbum" clearly displays his extraordinary talent not only as a rapper, but as a lyricist as well. At the end of the day his originality is what sets him apart. He is straight up raw and passionate!
Essential listening on this album include: "So Many Yrs – Darae", "Kidz Hero – 2 Tone Tha Alabam Gamsta", "Rebirth", "Never Let Go", "Death Wish – J Wil", "Its Going Down – Ktrill" and "Fuego".
OFFICIAL LINKS: WEBSITE – MUSIC SITE – RADIO WEBSITE – RADIO STATION – STORE – REVERBNATION – SOUNDCLOUD – YOUTUBE – SPOTIFY
Please follow and like us: