Time Slave's previous releases were all blockbusters in terms of production quality, vocal features and hypnotic melodies. The composer, producer and songwriter's songs are things of epic proportions. They mix electronic, pop, dance, hip-hop and beyond. It's little surprise, then, that Time Slave's single release, "Lost Again" employs a choice selection the same stunning template elements. His own voice may be absent from his output, as Time Slave relies on featured vocalists to complete his vision, but the music is decidedly his own. Whether it's the choice of sounds, beat construction or even the pitch, warmth and spaciousness of the keys, his work is instantly identifiable. On a personal level, we know little about him, but understand that few do what he does, better than Time Slave.
It's a rare quality but Time Slave's tracks can usually be identified instantly. They carry a special cinematic-infused melodic character, sophisticated breaks and well-defined drums that are unmistakable in the midst of the ever-growing beats scene.  "Lost Again" grabs that foundation and creates a melancholic narrative that will wind you deep inside its web of captivating and soulful sounds.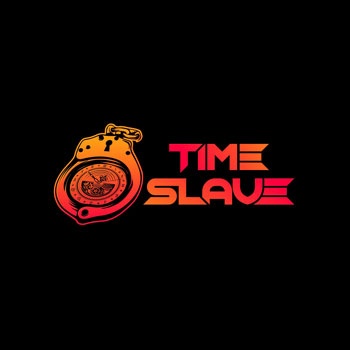 The slow resonating keys, the rich choral backdrop, and the stomping drums create a canvas for the rapped verses and melodic hooks and choruses. As always, the vocals are a focal point of Time Slave's songs, and his chosen features are nothing short of superlative.
The male voice used on "Lost Again" has a stunning range and versatility, once again adding the cherry on top of the producer's atmospheric and mood-inducing musical arrangement, which is executed with the enthusiasm and skill of a dedicated student and rising master. It's a compelling demonstration of Time Slave's unique abilities in composing music, and being able to choose collaborators of exceptional quality.
"Lost Again" is infectious and has all the potential to dominate radio stations worldwide. Time Slave succeeds in the often tricky feat of producing instrumentals that play as a backdrop, as well as hold their own next to the vocals. His dreamscape beats are in a constant state of transition, without obscuring the melody.
There are so many stand-out moments on "Lost Again". It shouldn't come as a surprise from a producer who is continually perfecting his craft, and yet it does. The song is fully formed and confident, the clear product of an artist's vision and skill.
Artists and producers like Time Slave, who utilize their talents to reach a wide range of fans are the ones who will be remembered over time. He seems like a fascinating upcoming producer, with a perspective worth exploring.
"Lost Again" suggests he's interested in achieving something bigger – a sound more far-reaching – and its very existence here on this single, represents another huge step forward. The bigger picture, of course, is that Time Slave is much more than just some run-of-the-mill electronic producer. He's got soul, and he knows how to use it in a way that captivates his audience.
OFFICIAL LINKS: BANDCAMP – YOUTUBE – FACEBOOK
Please follow and like us: