Purplehed is the stage name for Songwriter, Singer and Record Producer, Ashutosh Upadhyay, who together with Creative Director and Choreographer, Anurag Upadhyay, are the founders of Purplehed Records. A record label, based in Mumbai India, and established in 2014 to explore modern music and dance art forms with the aim of inspiring people. Purplehed has recently released his sophomore single, entitled 'Burn Like the Sun' – a tribute to the ex-President of India, the late Dr. A.P.J. Abdul Kalam.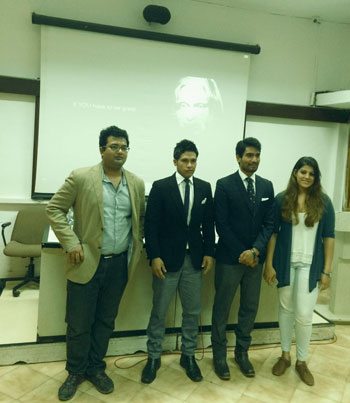 The single is also supported by a music video. Working on the project, we find Director, Editor and Post Production executive, Jackson Garg. Lead Contemporary Dance Theatre Artist and Choreographer, Krupa Shah, as well as, Jason Dsouza, who took care of Production, Mixing and Mastering.
'Burn Like the Sun' is a song about hope and dreams. It's about escaping from the bars and chains that stop us from realizing our dreams. It is the expression to rise, shine and conquer the darkness and fears that suppress us from becoming our true selves. Purplehed does not let down with this sophomore effort.
In fact, this may be better than his first. Though this project primarily refers to its music as EDM/Pop, this track really offers so much more. There are nuances of alternative, indie and electro rock buried into its soundscape which will appeal to a vast majority of music lovers.
There is something almost "intangible" that Purplehed has been able to achieve which allows him to produce a sound and visual aura that echoes across a wide spectrum of interest. Purplehed is a polished and highly professional project – in the studio, on the single, and in the video – few independent artists have reached this far on the creativity and production ladder in a long, long time.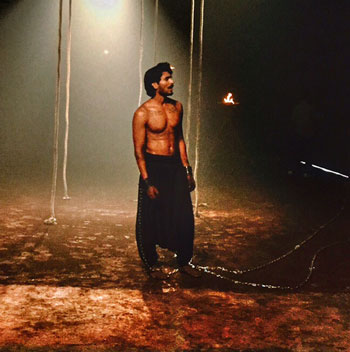 'Burn Like the Sun' can be enjoyed on so many levels too. You can turn up the volume and just let the music fill the room, or you can slip on a pair of good headphones and connect with the emotion and spirituality that springs forth from the inspiring lyrics and melody.  The deep connections between both audio and visuals are revealed beautifully in the song's accompanying video published through Vevo on YouTube.
Purplehed has an infectious sound and spark to his music. The synths, the vocals, the lyrics – all is proof that hard work and talent can pay off.  I mean, how refreshing it is to hear musicians of this day and age actually digging deep philosophically and ethically, yet still making catchy, rhythmic and melodic music like this.
I hope this project has a long career because so far I've really enjoyed the ride. 'Burn Like the Sun' is Purplehed's turn to shine, and they shine brightly!
OFFICIAL LINKS: WEBSITE – FACEBOOK – TWITTER – ITUNES – YOUTUBE
Please follow and like us: