Mont Money 1000 was born in Greenville SC but spent most of his teenage years in Columbia SC. He started rapping in 1996, and studied with The Nation of Gods & Earths. His name is Iprince God Allah Knowledge Born. Rula, who is on the song "Really Up To You" is Mont Money 1000's  first cousin and his little be, EG, is on the song "Circles". With a degree in information technology, Mont Money 1000 launched STUDIO 1000 RECORDING & PRODUCTION for them so they would have a place to record without all the politics. The three are the leads of #1k.
Mont Money 1000 engineers his, and most of Rula tracks. A true multitasker, Mont Money 1000 does all their graphic arts and directs the videos through KNO'AH ARTS FILMS which he owns along with STUDIO 1000 INTERTAINMENT, THE 1000 MULTIMEDIA COMPANY & 1kSTUDIOS. "I play no games," says Mont Money 1000, "I got 5 pit-bulls I own 2 cars and my house. I work hard, and then I work harder."
Mont Money 1000's latest album is the 10 track "Kingdom", on which he proves to be a master with words, how he thinks, and how he forms words to make rhymes. He has the ability to move listeners, create your thinking and lead you on the path to his way of thinking. Mont Money 1000 sounds like that generation of rappers who brought words to life in your imagination like few artists are capable of doing anymore. This album just solidifies all those traits.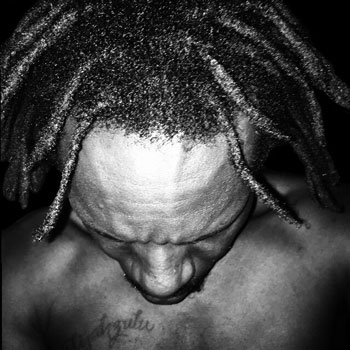 You have to listen to this album closely. This is how rap should be, unlike the mainstream bullshit you come across these days on the radio or that you sing under the shower. The beats are so fresh from track to track and Mont Money 1000 is a master at spitting fire with actual meaning.
Each one of us has our own personal criteria for determining what is good and not good music, but there are some rappers that go above personal taste. They have unifying qualities, rather than dividing ones, so the whole package becomes impressive. Mont Money 1000 falls into this group of rap artists.
Listening to the album, you won't hear the flavor of the day hook, or some smart machine-gun flow and shiny, but empty words. When Mont Money 1000  kicks off the album with "DO NUMBERS" FT.FLOYD HENDERSON, and you hear the start-stop flow, the deep gravelly voice and the impromptu verbal dialogs, you know this guy is different, and definitely an acquired taste.
"CIRCLES" FT. EG BIG BIGGUNNIT, RUBBABAND, RULA, Q-STACKS, confirms that the first is no fluke or one of a kind track. Mont Money 1000 is consistent in pushing out the slow burners with dark instrumentation and deep resonating flows, often featuring high energy verbal interludes.
Helped by his distinctive and highly recognizable voice throughout the album, expect the same intensity that you find on the opening tracks to be all over the place. It actually even gets darker and more intricate on standout tracks like "BITCH I'M A DON", "I THREW UP", "JUNKIE" and "ON MY WAY 2 CHURCH". Now that overly-commercialized rap plagues the radio waves, you can always reach for albums like this on. Technique and substance is still essential material.
OFFICIAL LINKS: WEBSITE – REVERBNATION – FACEBOOK – TWITTER – INSTAGRAM – BANDLAB – SNAPCHAT – YOUTUBE – TUMBLR
Please follow and like us: