Lost Elysium is Ashley Elle (vox/synth), Brian Muller (guitar) Earl Lee (Bass) and Ricky Stage (drums). The Buffalo based hard rock band has shared stages with A-list artists such as Lacuna Coil, John 5 (Rob Zombie), Theory of a Deadman and Skillet. Produced by Mike Rogers, their brand new single, "Think Like the Enemy" was recorded at the historic Dreamland Recording Studio in Woodstock, NY and is distributed by the Orchard (Sony and Generic Records).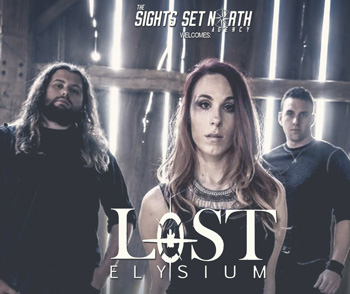 "Think Like the Enemy" is not so much focused on a heavy riff, and it's also not just focused on a lot of synth or Ashley Elle's voice. It's really just everything wrapped into one singular package to enjoy. They're certainly heavy, the chord progressions can move in unexpected ways to give off more of the darkish vibe, and they're pretty damn catchy as well.
The track opens proceedings in blistering style with a massive guitar riff and attacking vocals that seem to be trying to force your eyes out of their sockets. Ashley's voice smoothes the path a little, but the unabated aggression rocks on solidly, and is wrought with emotion and melody.
The brilliant blend of vocal talent and precise instrumentation is chilling and clear, shifting into something raw and equally emotional on either end of the scale. The moody, turbulent nature of the track itself sets up what is to come with high expectations, and Lost Elysium do not disappoint.
"Think Like the Enemy" shifts up the band's gears, with massive impact, urgency and determination. The focus is as always in the hard rock and metal theme, but the power behind the band and their work shines. There's some brilliant riffing going on here, making it a true delight to immerse yourself in.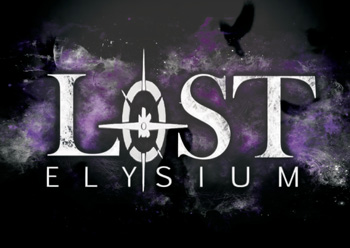 Tonally thrusting between the melodic and the crazed, it's a highly dynamic track. There are also exceptional differences in the way the drums are approached at times, and the layers of production make it particularly joyous to listen to, rich and full.
Lost Elysium stands out amongst the wave of 'female-fronted' metal bands, such as Nightwish or Within Temptation. The first impression you get listening to "Think Like the Enemy" is that it is an extremely polished track, which should help the band with their way of being heavier than mainstream yet able to appeal to the wider masses.
There is plenty of hook filled riffs, a big melody and some electronic trickery that seem to blend seamlessly into the heavier parts of the track. Overall I believe "Think Like the Enemy" will find its audience and will change the trajectory of Lost Elysium's career significantly.
OFFICIAL LINKS: WEBSITE – ITUNES – YOUTUBE
Please follow and like us: