If you enjoy solo piano recordings that convey heart and soul, this is for you. Performer, Composer, and Producer Lars Rüetschi, has released the contemporary classical single "Merry-Go-Round". Lars is a prolific musician who releases music performed on both the guitar and piano, as he ably plays both. If you write off all modern day solo piano pieces as overly syrupy and sentimental, don't.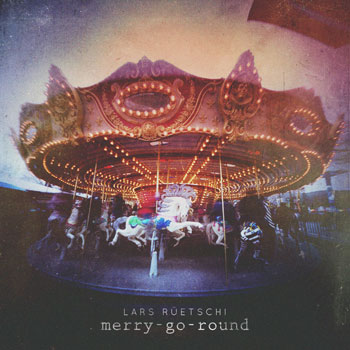 This is sublime, mature playing by an artist at the top of his game. It was once said by a famous jazz pianist that a musician spends the first part of his career learning how to play and hear everything, and the second part learning how to play less than what they can hear and can play.
Lars Rüetschi is an example of that. The playing is gorgeous and restrained, with profound, perfect musical choices. Each keystroke is clean and confident, filled with emotion. Smooth and lovely this is very relaxing and an easy listen.
"Merry-Go-Round" is nothing groundbreaking or transcendent, as such, just simply a two-minute plus track, of absolute, exquisite beauty. A work containing restraint, space, intimacy, and a sublime reverence for a gorgeous melody that is stated and explored, distilling the essence of the musical piece with a tastefulness and an economy that could only come from an artist who are at this moment of his musical journey, has reached a higher ground – musically, personally, and spiritually.
If you like Lars Rüetschi, from hearing his previous releases, I think this captures his sound and approach in a truly fantastic way. It's an extremely warm, natural sound. Highly recommended!
MORE ABOUT: Lars Rüetschi was born in Switzerland but emigrated with his family to Rio de Janeiro as a young boy, where he absorbed the Brazilian sounds of the Samba and the Bossa Nova.  Fate however would have his family involved in a bank robbery and hostage situation, which induced them to return to within the more tranquil borders of Switzerland.
Lars Rüetschi started to play piano at the age of 7 and picked up the guitar at the age of 14.  This helped him bring a unique sound to his guitar playing where he employed many piano based phrasings.  In 2005 after completing his Jazz guitar studies at the City Of Basel Music Academy, Lars relocated to Berlin in search of expanding his musical horizons, where he worked with many diverse bands both in the studio and live setting over the following years.
OFFICIAL LINKS: CDBABY – AMAZON – GOOGLE PLAY – ITUNES – REVERBNATION
Please follow and like us: