In his effort to "Dare To Dream", Rayne Michael appears to be following in the footsteps of some of the more talented and eclectic artists of our time, by moving past any sort of native genre in exchange for Pop, Rock, R&B, Electronica and whatever else he can lay his hands on to create beautiful, all-embracing, mood-inducing soundscapes.  Ten years in the making, the "Dare To Dream", is a culmination of Rayne's musical inspiration which started writing lyrics in his mother's kitchen.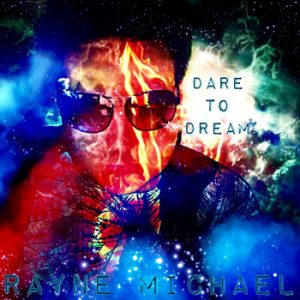 At first he approached his new-found talents with apprehension, but was convinced of his potential by his sister, Charity, who encouraged him to push ahead with conviction. And the result of those initial endeavors has resulted in the 12 track cross-genre album that is "Dare To Dream".
This album is interesting as production-wise you hear Rayne experimenting, not just in R&B but also dabbling into rock and pop. It is refreshing to hear the stylistic risks in this album and it really does make the whole experience more listenable.
However this means that every song seems to stand out on its own. Is that a bad thing? Hell no, It feels like a collection of hit singles. Every song can get stuck in your head for an afternoon of echoing delight.
From the relentless beat of the opening track, "But You Lied", the momentum of this album just escalates to a higher ground, as Rayne Michael never lets up – his high register voice, soaring loud and strong above each instrumental mix.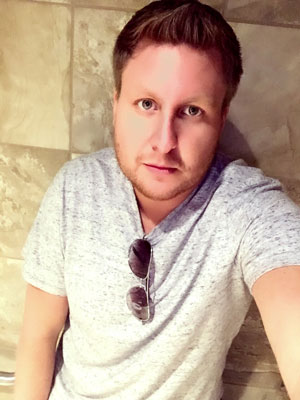 If you are a lover of music, then your ears will have no problem listening to the enchantment of this album, which is sometimes sad, oftentimes melancholy, with little rays of uplifting hope shining gently through on the odd occasion, like on "Thank You" or "BDT (Baby Don't Try)".
I've listened to this album for a week and I can't get over how flawless and perfectly crafted it is. Rayne Michael's beautiful vocals and deep, deep lyrics warmed my heart. Tracks like "Set Myself Free", "Close Your Eyes", "How's Your Family" and "Stick It Out With Me" are really hard to resist or become emotional over. Rayne's vocal deliveries are exquisitely heart-piercing on these tracks.
But apart from the voice, the constantly profound lyrics, and memorable harmonies, what perhaps impresses the most on this album are the musical arrangements. Rayne has created what would resemble a sort of quasi-melancholy, quasi-upbeat type of sound that is catchy, edgy and pervasive while never losing its ability to elicit genuine sensations.
On "Dare To Dream", this gifted performer has found the perfect packaging for his unique voice. Forget about the bells and whistles though, at the core of it all, this is what great music is about – The emotions of the good and bad in our lives, and everything else in between.
OFFICIAL LINKS: WEBSITE – FACEBOOK – TWITTER – INSTAGRAM – TUMBLR – SOUNDCLOUD – YOUTUBE
Please follow and like us: