Jim Ramsey is a Chattanooga-based singer/songwriter whose romantic, Celtic-tinged folk rock blends British progressive influences with a dash of Scenic City soul. His songs chronicle life in the modern South, extending the Appalachian folk music tradition into the 21st century. Jim's visionary album, "On the Dying Breath of Wisdom," was released in 2012. The album, 3-years in the making, was actually finished by the year 2000, but its release was postponed due to unforeseen life events.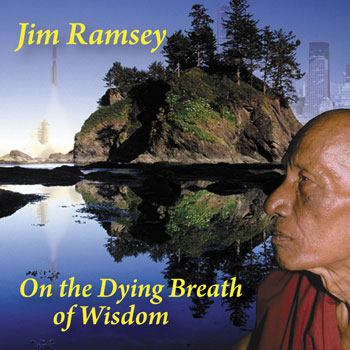 Produced and arranged by keyboardist/composer, Joseph Akins and engineered by Glass Hammer's Fred Schendel, the album features guest appearances by angelic soprano, Unita, on backup vocals and former Legend guitarist, Ed Holub. Of "On the Dying Breath of Wisdom," Jim Ramsey says: "Its ten songs form a musical portrait of my spiritual evolution as reflected in my relationships and the historical events of the period, and offers the hopeful message that humankind has the power to realize its highest destiny by transcending age-old divisions and embracing the unity of all life."
As an Art Rock influenced artist, Jim Ramsey is a bit different. Avoiding the virtuoso-hero ideals and overblown symphonic textures of the genre, and that of Progressive Rock, Ramsey blends Elizabethan and Celtic themes with 20th century contemporary folk and rock. The result is a coherent whole that makes philosophical and artistic sense, at least more so than the Mellotron-driven bombast of most of his peers. Though melodic, organic and subtle in its execution, the album is emotionally and intellectually gripping throughout.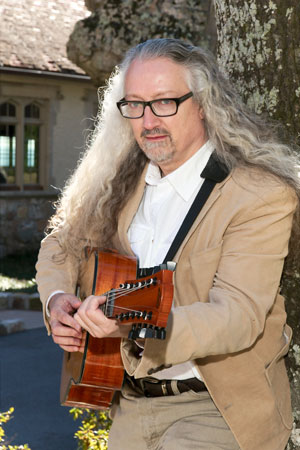 The melodies flow into each other with such ease and instant satisfaction that it probably wouldn't even matter if these songs were twice as long. Some of the piano playing is really nice, but for this release, it's the almost naïve and honest vocals that make me love it. The melodies and chord progressions are light years away from the jazzy complexities the Progressive folk-rock scene had to offer by the mid-1970s and beyond, and are sweet, beautiful, and instantly memorable. Each song creeps in, floats, shimmers, bows and gracefully tiptoes out, giving way to the next.
Even if you don't like some of the tracks on this album, you have to honor, stand speechless, or even faint when you hear the keyboard, string and vocal arrangements on the track "In the Midst of Fall". Quite possible the best track on the entire album. Captivating, beautiful and silky, "Your Love Shall Light My Way" comes a close second in my favorite's book. So, why does an album sound so incredibly fresh and alive 16 years after its completion? Well, if there was an easy answer everybody would be doing it, but sometimes things just work…and Jim Ramsey's album does just that.
In addition to being infused with catchy melodies, perfectly metered and profound lyrics, excellent playing, clever arrangements, and a highly distinctive feeling of pastoral 'Englishness', there's something running through it all that elevates it from an interesting, relatively obscure slice of early 70's folk-rock styled music into a "classic". Don't ask me what, but it's different, unforgettable and above all timeless.
OFFICIAL LINKS:
Official Website: http://jimramseymusic.com/
Facebook: https://www.facebook.com/jimramseymusic/
Twitter: https://twitter.com/JimRamseyMusic
YouTube: https://www.youtube.com/channel/UC-vimtis07poUt1TYCkDSaw
CD Baby: http://www.cdbaby.com/cd/jimramsey
Spotify: https://play.spotify.com/
SoundCloud: https://soundcloud.com/jimramseymusic
ReverbNation: https://www.reverbnation.com/jimramsey
Online EPK: https://www.reverbnation.com/rpk/jimramsey
Please follow and like us: