Raised in Dillon in the state of South Carolina, Jerusalemm, who was born into a family of strong musical background and godly principles, remembers his grandfather saying "This is your gift from God, don't take it lightly". He subsequently defeated all odds and wholeheartedly pursued his dreams as a revolutionary Hip Hop artist. An advocate for the Black community – on his profound journey, he actively seeks to educate, uplift and inspire. Jerusalemm has studied, experienced studio sessions and written lyrics with some of the greats, such as Leon Sylvers III, Dem Twinz Productions, and recently, stellar award winning artist Kendra Smith. He is currently promoting his single "Dream Reality", taken off the 'Revolution Walk' project.
Jerusalemm lyrics, are a major asset to the record. Befitting perfectly to the big almost Philly-Soul-like atmosphere, and funky basslines, Jerusalemm mostly possesses a carefree vibe around the mic. He switches his flows around, from intense, free flowing anecdotes, to internal rhyming, syllable packing, and lyrical swipes. His universally easy tone makes his words ooze from his lips to perfection. It's all smooth early millennium rap – rich strings abound, snapping drums, booming bass, and a microphone for the emcee to rip.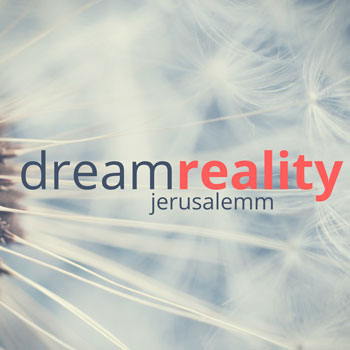 The simplicity of the record, and how everything fuses together, is how "Dream Reality" will be recognized over the years. Hip-hop has entered its most uncertain period of its history, in which the million-dollar question is asked: is this trap and mumble hybrid of pop rap going to dominate mainstream hip-hop?
Or is rap going to make a quality comeback, thinking less of radio airplay and more on the simple catchiness, smoothness, and lyrical genius that hip-hop was once synonymous with? Well, if artists like Jerusalemm continues to make records, I think we're heading down the right track.
Jerusalemm is unlike any other rapper out there at the moment. His rapping style is more soulful than his contemporaries, with less mindless yelling, while still keeping an engaging intensity that resonates along with the perfect piano infused beat.
He barely even sings a chorus here, with high-energy rhymes substituting where mindless hooks would usually be in modern rap. Jerusalemm conjures up actual images, an actual story line, an actual feeling of what it's like fighting for a dream in this desolated age of sacrificed values.
Jerusalemm has the kind of voice and vibe that you just want to rally around and cheer on. Of course, Jerusalemm's lyrics are just as good as his voice and the track's production, which comes as a surprise. Usually in the underground, where budgets are smaller, there is almost always one component that is lacking to make a picture perfect project.
On "Dream Reality", Jerusalemm has nailed them all. Every sound and vocal brings a layer of context and an added dimension to the track.  Jerusalemm's devotion to his craft and his message is apparent here. He has succeeded in creating that rare thing: a solid, respectable hip-hop track.
OFFICIAL LINKS: MUSIC STREAMS – WEBSITE – ITUNES – SPOTIFY
Please follow and like us: