The German musician and singer-songwriter Heike Harfmann sang every line and played every note on her single "Wut". A fascinating outlier in her catalog, this is an unsparing and expansive recording, where Heike scrutinizes the world with concern and despair. "I can only shake my head at the selfishness and ruthlessness that is rampant," say Heike. "I keep asking myself the question: Don't we learn anything from our mistakes? I feel helpless I would so love to tackle something, but all efforts seem to fizzle out. That makes me angry," she concludes.
After her teacher training in 2001 and years of freelance musical work, Heike Harfmann founded her own private music school in 2006. During the pandemic, she had quite a lot of free time and started writing her own songs again. Besides simply writing, recording and releasing music, Heike also donates a large portion of her streaming earnings to charities. "Wut" serves as a harbinger of Heike's continued commitment to refining her songwriting and expanding her artistry.
The singer-songwriter has a distinctive vocal approach and sound, with a subtle inclination for neo-classical embedded within her adult contemporary pop songwriting for good measure. The sublime "Wut" is the shining manifestation of this.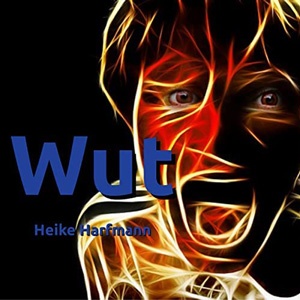 The song showcases Heike Harfmann's penchant for propelling her crystalline and controlled voice to the surface of the song, never allowing the accompanying soundscape to overwhelm her vocals.
The midtempo, piano and percussion driven song finds Heike Harfmann delving deep into the human dichotomy between our inward and outward selves, and the affliction humankind has propagated and tolerated across the globe. Her vocals distinctive lift the seemingly conventional "Wut" into a mesmerizing, heavenly torrent of passion that sweeps listeners off their feet.
"Wut" is a breath of fresh air that restores a bit of momentum to music's conscious movement, which has been lost to pop's hedonistic and misogynistic themes of late. The songwriting and arrangement of "Wut" packs more punch, with Heike Harfmann's double-tracked vocals, rousing piano and hard-hitting drums. The song simply reaffirms Heike's ability to write songs that are relatable, yet go deep beneath the surface.
Heike Harfmann's music is thoughtful and accessible, and really deserves more attention. "Wut", in particular, is such a tug to the heart, and a wakeup call to all the evils in the world, that you will find yourself returning to it again, and again.
Heike tailors the song to fit perfectly in her vocal range. Her voice control is perfect: the way she uses dynamics adds an extra layer of tenseness and drama to the song. But while her voice commands attention, the rest of the song's framework all works together wonderfully.
Most importantly, Heike Harfmann pours her heart and soul into her music, and that is something harder and harder to find these days. Her uncomplicated songwriting has a uniquely impactful way of making the listener feel immediately welcomed and instantly connected to her on a very personal level, conveying further depth and meaning to her songs. "Wut" is a great single and it should come as no surprise if it is one of Heike Harfmann most popular songs.
OFFICIAL LINKS:
https://open.spotify.com/artist/1FcLowiPEVT98IzZLkztJr?si=rgfueOL-S9y7sVu0PbLkYA
https://www.instagram.com/heikeharfmannmusik/
https://harfmann.wixsite.com/heikeharfmann
https://www.youtube.com/channel/UC-xHRX76B8j-JgcOqLv4_WA
Please follow and like us: