Influenced by a variety of artists such as Outkast, Redman, KRS One, Alanis Morrisette, Queen, Whitney Houston, Kendrick Lamar, Childish Gambino, and Prince just to name a few, along with his love of Hip-hop, Rock, Pop, and R&B, molded Haze Brown into the lyricist he is today. Haze reigns from Northern New Jersey, where he began to flex his musical talents at 16 by trying his hand at Hip Hop after being encouraged by his high school peer J. Sweetz, whom he has rhymed with ever since.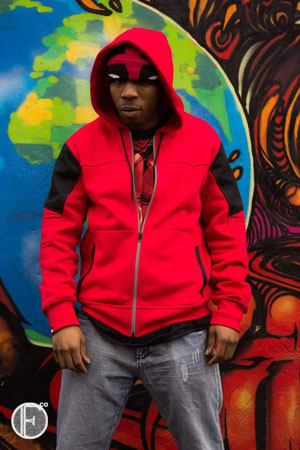 Along with Haze's versatility to rhyme on any subject, his melting pot of creativity inspired a musical catalog which consists of: F.O.H. (F@$k Outta Here) (2008), Hip Hop+Real Skills (2009), Bright Lights Dim Minds (2011), Hip Hop+Real Skills Vol.2 (2013) and $10theRAPhy (2015).
Haze Brown's "$10theRAPhy" is one of the most underrated albums I have ever heard. This album makes your dreams come to life. It doesn't sugar coat and it doesn't manipulate your emotions. What it does is take you to a special place that is indescribable. Yet the feeling never seems to wear off. It takes you there every time you listen to it.
The reason many people have probably not heard this album is that the music is strictly for hip-hop sophisticates and stoners. The main-streamers will need to clean their ears from the radio junk first. Another thing that is special about "$10theRAPhy" is that there are no noticeable guest appearances. The album is mostly Haze Brown expressing himself, and this album certainly represents freedom of expression.
The highlights on this album include the bouncing "SpaceCataz", "View Askew(Rolling Fatties)", a mind-blowing alternative song with a dark melody and harmonic loops, "Quitters Never Win", which has an original looped beat and lyrical choice, "Ra-Ra Shit (Circa 1989)", a track where Haze Brown takes us on a retro, old school trip on top of a funky beat. "ATTACK!!…Of The Munchies", one of the most superb tracks on the album with its cranky vocal loop and an amazing concept.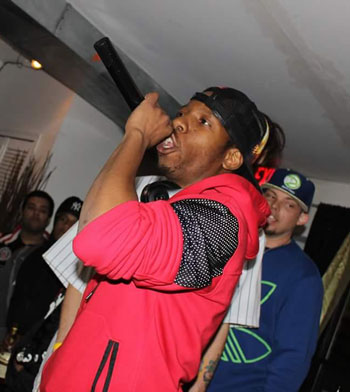 The best track on this album is the soul and rhythm masterpiece "Twisted Everyday", it has some of the best stoner storytelling and a great retro beat. All the tracks are really excellent though and they all shine in their own special ways. To conclude my review, I would like to say "$10theRAPhy" is one of the most special and original stoner albums of all time.
I really loved it because it is good to just have 30-40 minutes or so to just relax and blow your mind to an album like this. I found it original and thought-provoking. It doesn't matter if you're a smoker or non-smoker, it will fill you with many ideas and theories about life. It doesn't make you feel like you have to fit in and doesn't make you feel bad about yourself either. It just helps to ease you into being yourself.
If you remember when hip hop sounded good and you could actually play an album all the way through, listen to this. Haze Brown represents only himself, not caring about what others are going to say. He is completely in his zone. "$10theRAPhy" is the perfect album if you want to blow your mind!
OFFICIAL LINKS: WEBSITE – TWITTER – INSTAGRAM – FACEBOOK – YOUTUBE – SOUNDCLOUD
Please follow and like us: