Tripsonix, the duo of J. Brent Rombough and Jay Bulman has been active since 2003. They have since recorded 6 albums, all on their own label JAB Records, and garner sales from all corners of the globe. They have popped up on every media platform, from Video games and Dvd menus to Tv commercials and movie trailers. A large majority of their sounds and loops have also shown up in numerous DAWS and recording software.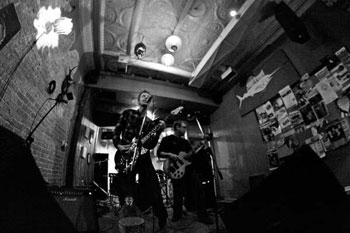 The latest Tripsonix album is the 14 track "Betrayal". The word that I think sums the album up most accurately is 'compelling'. After listening to the recording over and over and over again, I have come to respect the achievement of this band and this album in a way that I respect the work of very few bands; J. Brent Rombough and Jay Bulman manage to absorb and, in a critical way, digest and re-produce many varied musical precedents into a strangely fresh form.
They set the bar for all progressive punk, rock, techno, alternative and whatever else you can think of genres. They deliver a complete variety through a mix of analog, electronic and digital musical techniques with an unrelenting, rhythmic energy that is completely effective in establishing a foundation upon which they succeed in crafting an alarmingly listenable and compelling album with "Betrayal".
Never was the timing more correct then now to breathe a breath of air into the dying lugs of the current music scene. Everything is dead or is bubblegum with corporate influence dragging down all creative potential – lyrically, and musically. "Betrayal" is unpretentious, but exploratory art. It not only achieves this status but is also fun to listen too, and intended to be taken seriously too. The lyrics remain stellar throughout almost, and the music will leave you tapping your feet and humming the choruses.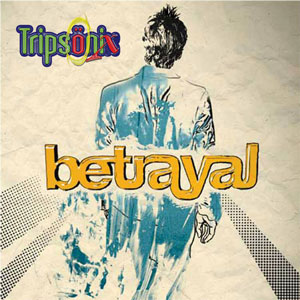 Lyrically, this album pokes fun at traditional song writing structures. The vocals soar high, and then hides, keeping the listener on edge and creating a tension not seen in music today. So please take notice of Tripsonix now because they are what modern music's future is.
From the moment the opening song, "I'm Not Me" kicks off Tripsonix spew out danceable beats in tune with lyrical hooks, and intelligently designed instrumentation that hit hard. There is not one song that you will not be tapping your toes to and absolutely loving, while the vocal arrangements just add flame to the fire.
It was really hard choosing standout tracks as everything is on such an addictive level here, but my favorites are "Sucks To be You", "I Died Last Night", "Follow Me", "Can't Take This Anymore", "Looking For A Place To Happen", "You Don't Know What You've Done" and "Light". All throughout the duo have a style of music that is unlike any other. You'd have to blend Panic! at the Disco with Fall Out Boy and Depeche Mode to get a sense of what's going on here. "Betrayal" is an original and true effort that should leave you smiling and tapping your toes!
OFFICIAL LINKS: REVERBNATION – SPOTIFY – TWITTER – FACEBOOK
Please follow and like us: