Although African-Americans are narrowly credited with the formation of hip-hop, though Latinos have been involved in the scene since its conception, but never allowed into the mainstream until recent years. General Tapia is a Spanglish music artist, songwriter and music producer, who raps and sings in English and Spanish. Raised in the Bronx, New York, his mother is from Puerto Rico, and his father is from the Dominican Republic. His project, "General Tapia Mixtape" contains three songs. I have to confess that I was pleasantly surprised by the thoughtfulness of his rhymes and smoothness of his delivery. I wouldn't have predicted going in that General Tapia would be even slightly as good as this on the mic.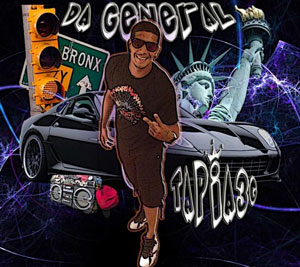 The slickly produced tracks on "General Tapia Mixtape" bring the kind of bars you've come to expect from top notch Spanglish artists – sticky rhythms, energetic deliveries, and passionate vibes, no matter what they're rapping about. But I never expected it from a lesser known, modern rap artist such as General Tapia.
It's true that standards have come down heavily recently, since mumble rappers have taken took over the charts, which makes hearing actual bars from any emcee seem impressive. In truth General Tapia impresses in both his bars, and the EP's production.
Furthermore he brings plenty of soulful melody and slow-burning groove. Especially on a track like "In These Streets". Rather than holding onto one single musical theme, General Tapia weaves in and out of reggaeton flavored club bangers, anthemic street-groove music, and soulful rap.
"In These Streets" falls into the balladry, luxury rap category, with its smooth instrumentation, and General Tapia's hypnotic, echoing flow. "Que Lo Que Tu Dice?" quickly steps up the pace and intensity. The result is a muscular Latino-flavored jam that compels your body to move. Propelled by raw talent and a whole lot of driving percussion, this track never lets up.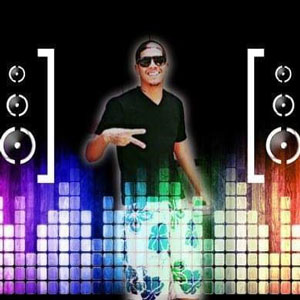 This is one of General Tapia's songs that are so over-the-top catchy it dares you not to dance, be it at that club your friend dragged you to, or alone and behind closed doors. It's places like this where a crack production team and insane energy levels pay off, making the jam sound sharp and lively.
As tempos shifts add up, every song on the "General Tapia Mixtape" is connected by the rapper's resonant voice, the driving beats, and the anthemic howls. The closing track, "Que Tu Quieres Que Te Digas", is also pushed by percussive momentum and General Tapia's incessant flow. The rapper spits out his bars like he's mad at them. It's the sort of aggressive delivery that makes his output so exciting.
General Tapia has got clear talent, energy and hunger. He has been putting out a number of singles, to keep his shine bright, and sounds really good when he tunes into his Spanish-peppered storytelling mode. General Tapia can certainly change the temperature of a room, and "General Tapia Mixtape" is an elaboration of his exploding talent.
OFFICIAL LINKS: MUSIC STREAMS – INSTAGRAM – FACEBOOK
Please follow and like us: