Gemstar is an American Hip Hop artist and co-founder of Dubplanet Media from the streets of New York with a solid commitment to music. He was born and raised in Roosevelt, NY, where music has been the air he breathes from day one. Gemstar has released his 13 track album, "The Lost Link".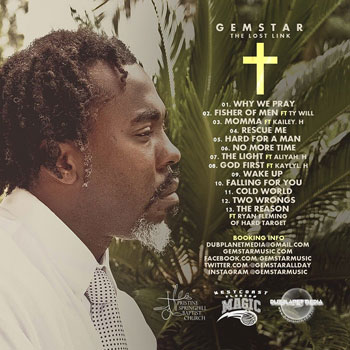 Gemstar's grasp on the way every aspect of his existence intersects is better than any other hip-hop artist, each event in his life seemingly mapped out with clear causes, effects, and relevancies. This is why he's able to employ deft poetic tricks in just a handful of words in his songs.
Most other artists struggle with statements as bold as Gemstar's, because it seems like they simply don't put as much consideration into life's bigger picture, concentrating solely on their own grind.
On some tracks you may get the feeling that Gemstar comes up with some of these lines in the heat of the moment, but you also know that he goes back and makes sure that every claim, generalization, and broad statement he makes is justifiable.
He can sound as joyously ignorant as your favorite bling-bling rapper, but if there's one thing you can be sure that Gemstar is not doing, it's ignoring the world around him.
Another Gemstar trait is how he quickly gets to the core of the matter, listen to how the family matters on "Momma (ft. Kailey)", his daily struggles on "Hard for a Man", his take on faith on "God First (ft. Kaylyl)", the intricacies and pains of love on "Falling for You".
Without a doubt "Cold World", which tackles faith and religion head-on, is for me the most impressive song on the album, both musically and lyrically. Not to mention Gemstar's tremendously affecting vocal delivery which runs the gamut between rap and beautifully sung verses. He brings that same emotional intensity to "Two Wrongs", which comes a close second on my favorite list, alongside "The Light (ft. Aliyah)".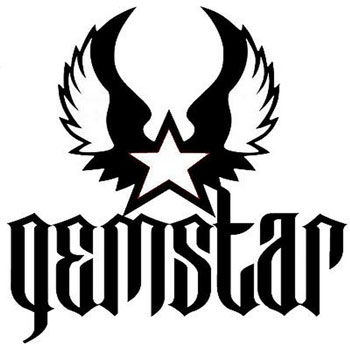 Gemstar is one of the very few new rappers out there that knows how to tell compelling stories and has something profound to say about this world and faith in general.  The thing that makes "The Lost Link" so great is because it is one of those albums that are what hip hop should be all about. Nowadays you continue hearing artists rapping about stuff like cars, women, drugs, and that's literally all they talk about.
But it's albums like this that are keeping hip-hop alive. I love this album because it sends positive messages to people as opposed to talking about the stupid stuff I mentioned earlier. Gemstar is one of those unique artists that are able to talk to the people and send a message about society in his raps.
"The Lost Link" fits into a legacy of projects by Gemstar that dwarf the legitimate albums of his artistic peers. It's a vital document, especially for Gemstar's fans looking to better understand his enigmatic mind and faithful heart. And beyond that, it's a warning to other rappers that this recording will very likely invalidate whatever album they've been putting years of work into!
OFFICIAL LINKS:  
The Lost Link Album
Get it on iTunes: http://smarturl.it/sh2izq
Spotify: http://smarturl.it/d7diye
Amazon: http://smarturl.it/0udvgp
Google Play: http://smarturl.it/qnez04
Streaming on
Spotify: http://smarturl.it/55omkn
Apple Music: http://smarturl.it/2q9kq1
Tidal: http://smarturl.it/g7ylog
Groove Music: http://smarturl.it/1rzqdr
Please follow and like us: