G.T.B. Kartel is a rising hip-hop duo hailing from the streets of Birmingham, Alabama. Comprised of two talented brothers, GTB Ball Hard and GTB Gasman, the duo is quickly making a name for themselves with their unique sound and captivating lyricism. Shaped by the vibrant community around them, one of the most intriguing aspects of G.T.B. Kartel is the difference in their life experiences. GTB Ball Hard is five years older than GTB Gasman, which means their stories and perspectives are uniquely distinct. Ball Hard began his musical journey in his early teens, while Gasman didn't discover his love for music until his early 20s. Their eldest brother, who helped to foster their passion for music and creativity, influenced both of them. Growing up, the brothers had a variety of interests, including video games, food, and sports. In fact, they excelled in wrestling during high school, and also participated in other sports like track & field, and football. But it was their shared love of music that ultimately drew them together and set them on the path to success.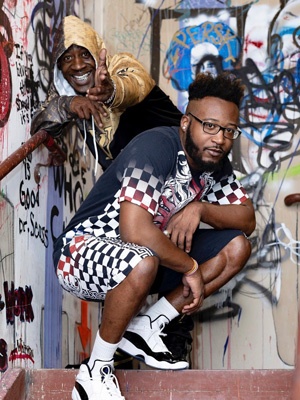 With various projects and singles already part of their discography, G.T.B. Kartel bring their latest 14-track endeavor, entitled "The Block Next Door", to the table. Hitting in a moment where the future of rap is anyone's guess, the splintering dichotomy between underground and mainstream hip-hop only make this duo's emergence more dramatic. The tracks on this project are lyrical, hard-hitting and brutally direct, seizing immediate attention only to burrow in the brain even deeper with each listen.
Each production is excellent, but G.T.B. Kartel's voices is what grabs the attention; their words are what maintains it. It's one thing to have the kind of presence on the mic to sell simple two-word phrases, but GTB Ball Hard and GTB Gasman as twin threats, deal out allusions, punchlines and complex storytelling, keeping the lyrical momentum burning throughout the entire recording. They lace the "The Block Next Door" with evocative imagery that blur the lines between metaphor and directness.
At the same time, G.T.B. Kartel shake off the stereotypes about indie rap celebrating nothing but its own lyrical superiority, as they create songs that are sonically pleasing to the ear with captivating beats. All of this is assembled with box-cutter production surgery and cascading lyrical imagery. The EP opens with the keyboard driven "Picolo", which quickly sets the mood and tone. The minimal but shimmering "Trophies" wallows in a slow-burning groove, while "UP!" floats over electric pianos and skittering hi-hats.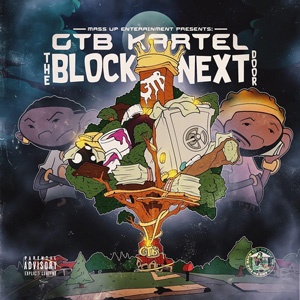 G.T.B. Kartel paint vivid lyrical images throughout these tracks with varied vocal deliveries and flows that mesmerize. From "Take 2: 93 Js Retro" to "Backstabbers" and "Money GOOD", G.T.B. Kartel unfold diverse atmospheres and tones on top of beats that are packed tight and wallop your speakers. Through "ALDIs", "Louis V", and "Send A Brix", the duo never let up, hanging on tightly to the nuances and emotional weight of each song. The is as perfect of a storm of beats and lyrics as you'll find.
"Black Ball" is uncompromising and unforgiving, and definitely not crafted to pander to the lowest common denominator. The loudly beating drum adds a dynamic element to the dark atmosphere of "10s and 20s", as does the twisting melodic hook on "Theory". "Take 3: Bigger They Are" maintains G.T.B. Kartel's incredible clarity of thought, before they close the EP on buoyant beat of "Hunger Games". And what an organic-sounding final act it is.
It's worth noting, that "The Block Next Door", the subject matter, the production and the rapping, is expertly tight. Every element has been scrutinized, resulting in an EP that manages to be creatively beyond the usual trendy fare. With its scope, ambition and intelligence this recording is the perfect answer to the ill-informed opinions about all of modern hip-hop.
OFFICIAL LINKS: INSTAGRAM @gtbkartel – @gtb_dagasman – @gtb_ball_hard
APPLE MUSIC: https://music.apple.com/us/album/the-block-next-door/1646999877
Please follow and like us: