P. Smoove, born and raised in Alabama, is a rising hip-hop artist who has been making waves in the music industry with his unique sound and lyrical prowess. Currently based in Los Angeles, California, he is thriving in the competitive world of hip-hop. From an early age, P. Smoove had a deep passion for music, drawing inspiration from a wide range of musical genres, including jazz, blues, R&B and soul.
P. Smoove's love for music led him to start writing his own tracks, which eventually led to him pursuing a career in music. Likened to artists such as Andre 3000, Big K.R.I.T., J. Cole, Kendrick Lamar, D Smoke, Eight Ball and MJG, P. Smoove has opened for Nipey Hussle, Juvenile, Bone Thugs n Harmony, Scarface, Bun B, Slim Thug, and Zero, among others.
P.Smoove's music is known for its unique blend of old-school hip-hop lyricism with modern production elements, creating a sound that is both classic and fresh. His lyrical content is often introspective, tackling complex themes. This ability to blend introspective lyrics with catchy beats has earned him a loyal following among hip-hop fans around the world.
Despite his personal success, P. Smoove remains grounded and focused on his craft, constantly striving to push the boundaries of his music and reach new heights of creativity. His undeniable talent and unwavering dedication to his art, is evident on his album "Smoove & Dangerous" which features the high-energy call-to-action single, "Freedom".
The album as a whole, showcases P. Smoove's impressive musical range, with tracks like "Freedom" serving as a testament to his ability to create inspirational music that resonates with listeners.
The track "Freedom", produced by Tone Jonez, is a powerful and thought-provoking recording that tackles the theme of societal and race oppression and the struggle for freedom. The song's lyrics are insightful and inspiring, exploring the complexities of the human experience under tyrannical conditions, and the unstoppable power of the universal desire for self-determination and liberty.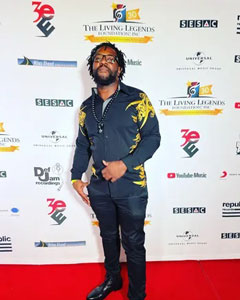 "Freedom" is a socially conscious track that addresses issues of racial injustice and inequality with vehemence, calling for a world where all people are treated with respect and dignity. Throughout the song, P. Smoove's relentless flow and laser-sharp rhymes encourages listeners to unite and stand up against oppression, emphasizing the importance of solidarity and the need to fight for a better future. The chorus, with its infectious melody and powerful vocals, is a rallying cry for change and a call to action for listeners.
P.Smoove's delivery is raw and emotive, with lyrics that analyze systemic oppression, while laying out the key points to a fairer future and a more just American society. He delivers a knockout performance as he paints a realistic portrait of the ongoing racial dilemmas that afflicts not only America, but a large portion of the world. Both P. Smoove's technical skill and intellectual quotient is effortlessly exciting in genre that has all but lost its core values in recent times.
All throughout "Freedom", P. Smoove sounds like he is on autopilot, despite the song's vibrant sonic determination. This is a testament to the elevated level of his craft. It is a summary of the intensified focus on the sharp lyrics, and the pointed deliveries, which permeate all of his work.
OFFICIAL LINKS:
https://psmoove.bandzoogle.com/
https://www.psmoove.com/
@officialpsmoove on IG, Twitter, TikTok, Snapchat
Please follow and like us: