Dirty Frazier grew up in a small Northern B.C. community where the rap scene was, and still is non-existent. Being a fan of hip-hop at its best and very worst of times, he decided to form 'Ill-Literate' in 2009 with a lifelong friend. He performed various venues, and has headlined countless shows, also sharing the stage with names such as D-12, Belly, Mike Jones, Gorilla Zoe, Stitches, Snak the Ripper, Merkules, Swollen Members, Madchild, Prevail, Cryptic Wisdom, Doom Squad and many other underground artists.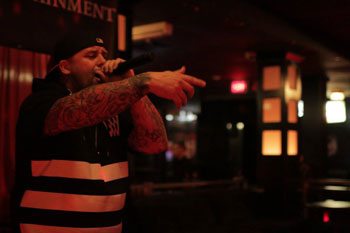 Dirty Frazier has recorded 5 solo projects, along with his 2 group efforts, that are all available for FREE download through his website www.dirtyfrazier.com. One of his last project's entitled, "The Dirty One EP", has received constant radio play and countless positive reviews. A song from the project, "Last Cowboy Standing", has also recently won an Akademia Music Award for 'Best Rap/Hip-Hop' song for September 2015.
Many artists think only singles require tangible concepts. In turn, they settle into redundant, generic themes for the rest of their album cuts. Dirty Frazier, on the other hand, understands the importance of delivering unique subject matter and does just that throughout this entire project.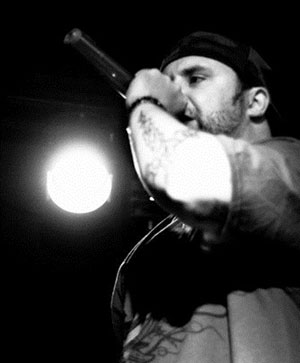 Between speaking vividly on his own vices and illustrating tales of others that evoke Goosebumps, Dirty Frazier creates lyrical storyboards to drive home rational reality checks for listeners throughout "The Dirty One EP".
The stand-out concept might be "This Is Dirty" a heart-on-the-sleeve rock-induced single that speaks to the truth behind fighting for everything he ever wanted with blood, sweat and tears against being perceived as a just a gimmick in a useless genre, by some people and even family members.
Regardless if his green, black or white, there's no doubt Dirty Frazier's sound and flow stands out from a crowd. The bar is continually raised throughout this project, with the Quesnel spitter going for broke on tracks like the swashbuckling anthem "Ya hear That", "Got A Mic", "Cowboy Standing" and "Spirit In The Air", an amped go-getter.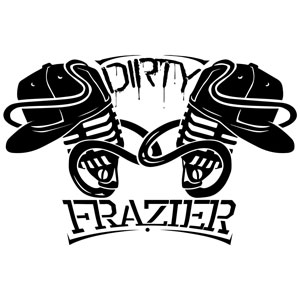 As ferocious as his bars are, the rapid-fire deliveries do not make him difficult to understand at all, as every lyric is clear.
Beyond the technical wizardry put into "The Dirty One EP", there's a clear overarching sense of embattled audacity lacing the entire EP, with Dirty Frazier clearing all obstacles, human or otherwise, out of his way on the long road towards finding success. As a result, listeners get a glimpse into the world of someone with impeccable talent, spilling his guts without reserve.
The pictures Dirty Frazier paints are more than often raw and explicit, and some things are completely crude, but they're accurate. In 2016's Hip-Hop landscape, authenticity goes a long, long way.  The solid, hard-hitting production on the EP was handled by 2Deep, Pikk, DJ Corbett and Dirty Frazier himself.
OFFICIAL LINKS: WEBSITE – FACEBOOK – TWITTER – INSTAGRAM – YOUTUBE
Please follow and like us: