"Sancho" is the second EP release from Diego Sanchez who is supported by his backing band Sunday Night Radio. Diego and his band are breathing new life into guitar-based alternative rock and giving indie music an almighty shot in the arm while they're at it. The EP does not overstay its welcome with 6 songs shoehorned into just under 17 thrilling minutes. It is wonderful that the eyes and ears of the world can fixate on an artist and band who are so intrinsically raw and poignant. "Sancho" is evocative, meticulous and rich in a love for the sounds of indie, alternative, and punk rock, and all the little things that, past and present, contribute to that guitar-driven vibe.
What all the tracks have in common on "Sancho" is a professional and purposeful rawness. One feels as if Diego Sanchez & Sunday Night Radio are in a packed and sweated venue with a capacity crowd, reacting in harmonious movement as the band sweep through each song. The upbeat, hyperactive, rough and rugged guitar palpitations come alive from the opening track, Midnight Valley".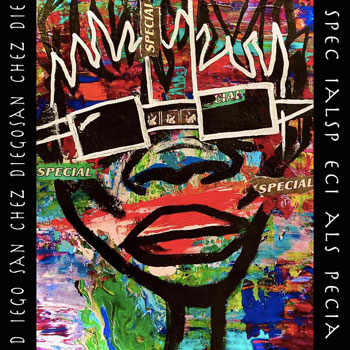 Though unconsciously and indirectly stylized from past indie and punk greats, the ideas, passions and revelations converted into these tracks belong solely to Diego Sanchez. His sometimes understated, yet passionate interpretation of lyrics create a poignant cacophony with the powerful indie-punk sound, which is clearly evident on "The Girl Upstairs". "I'm not sane, but I'm not crazy," sings Diego, over a banging, clattering backing.
Each subsequent song is as good, if not better, than the previous one, on this EP. Such is the case with "Second Chances", which turns up the energy and intensity level even further. The guitars crunch and squeal, as Diego Sanchez's resonant voice cuts right through the bombast: "I know I'm locked-up baby, but I don't have a ball and chain. I've had some days to wonder. I've had another chance to call her."
Diego Sanchez has that elusive knack of simultaneously sounding somehow familiar yet also entirely original and not actually like anyone else at all. His unmistakable voice can go from sung-spoken monotone to anthemic blare, married to lines and phrases that are testament to the power of vivid storytelling. All are set to absorb you into Diego Sanchez's world, united by a love of guitar-driven music and authentic self-expression.
"Love and Rockets – Remastered" is a bone crushing statement, where angular guitars meet rolling basslines and crashing drums. Its thumping rhythm is tailor-made for fist pumping, head-shaking and wild abandon, while its rambunctious backing gives way to twangy guitar motifs. "PCH – Remastered" brings a moment of respite as jangling guitars mix with luscious synths in a mid-tempo sheen of balladry.
The closing track, "Station 7 – Remastered" lets out another exasperated howl of instrumental anguish, blending thick basslines and thumping drums with crunchy guitars and hovering synths.  At the end of the day this EP has it all, as far as alternative rock is concerned – attitude, sincerity and true grit.
No doubt, Diego Sanchez & Sunday Night Radio are a biting, visceral force delivering a barrage of amp-scaling and high intensity soundscapes with plenty of melody and flamboyance to satisfy a vast audience.
OFFICIAL LINKS: SPOTIFY – YOUTUBE
Please follow and like us: