Unsigned artist, Madcatter, is from Longview, Texas. He is heavily involved in the trap/trip-hop music scene. Madcatter is also part of the 3Ndalean rap group (along with Freemason and Markeezy ). Madcatter's latest release is a single entitled "Double Dutch", produced by Cody Fulton. The thing that really sets this track apart from anything else is the lyrics.
Listening to the ramblings of a tripper – it takes a while to make sense of the words and realize just how much wisdom there is lying beneath the explicitly lewd and audacious rhymes. It's not just the lyrics either – the music creates the paranoid mood the lyrics evoke and the lyrics describe the weird sexual experiences the music takes you to, making it almost impossible to separate the two.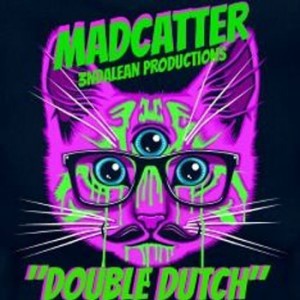 Every generation has music that defines their era. Madcatter's sound defines the current one, even superficially: the drug-induced paranoia, the sexual ambiguity and provocation, the muttered half-raps, the rather hybrid forms of Madcatter's own perverse identity. Oddly grandiose, but at the same time obscure, "Double Dutch" is an odd choice for a single but stirs up some unusual inner feelings, which is exactly what good music should do.
"Double Dutch" is vapid trip hop in the mold of Cody Fulton's obvious talents, but it is given levity by Madcatter's own near-hypnotic contributions. Its low-key finish – like wind-chimes rotating in slow motion to a beautifully blunted hip hop break is startlingly provocative and erotic, not least for having Madcatter sing about sexually dominating someone else's girl, and the general stickiness of the production: all-warped eerie samples and piano exotica – both sensual and pornographic, "Double Dutch" reeks of sex and tripped out intimacy.
I've just started listening to this dude, and it sounds like Madcatter is sitting on the cusp of greatness, for those who know his work, he probably has long been there, ready to take hold of his place in the light. If you don't know what he's about then it can be difficult to get into. Unless you put on this track, turn the volume up, sit back and simply enjoy!
OFFICIAL LINKS: SOUNDCLOUD – TWITTER
Please follow and like us: