Soul Spear is an EDM producer from Scotland. Inspired by most things music, but influenced by rhythm and groove, he has been around music all of his life – Beginning with piano lessons, this led on to drum lessons and playing with a few bands before beginning his EDM adventure. "Built With Girders", his ten track album is a phenomenon that must be owned.
Soul Spear's art is, with care, to evoke in the listener a deep, rich, cerebral sense of peace and pleasure. It is far-reaching. I've not known it elsewhere. It will hold the soul of an entire group or, for an individual armed with headphones, become an almost spiritual, certainly personal experience. It is not a set, it is an ethos. Throughout each CD, Soul Spear's soundscaping is perfection.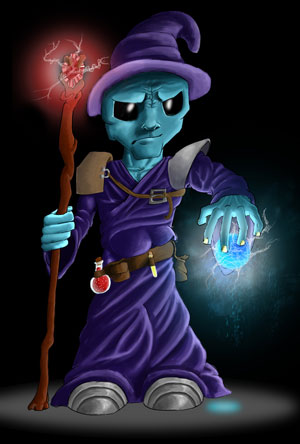 Genius presents itself not only in the choice of tracks but in their flow, each piece a natural successor and precursor, carrying the mood or furthering the journey. Soul Spear produces almost in the background, fixing your focus firmly on the rhythm of the music. Like a good storyteller, who does not pause to show-off his storytelling ability.
Only afterwards do you realize just how well it all works. Musically it's all great, with "Alchemy", "The March of Madness", "Sound of Summer", and "IndepenDANCE" serving as personal highlights, and "Stratosphere" being one of the best ever. However all Soul Spear's stuff is simply amazing. He builds a sonic path for you that is just brilliant in its creation and existence. Soul Spear's unique ability to build a tune, break it back down to its bare components, then re-assemble it with one almighty finale can be found on "Tapestry of Light", and it's what sets him apart from everybody else.
"Built With Girders" is quite the most wonderful expanse of EDM music, hearing it, you can just drift away and imagine its 3am in a crowded club , bouncing to these hypnotic of beats, eyes closed , people have entered their own worlds , but are fused as one. The thing about Soul Spear's music is that he knows what you like before you do.
"Built With Girders", manages to weave a web of music that will entrance you and leave you wondering where that last hour of your life went. If you like your music challenging, melodic and especially rhythmic, this may be the album for you. "Built With Girders", is electronic music that paints a picture. It comes in waves, and disappears surging and gradually building to beautiful climaxes, then slowly ebbing away.
The album triumphantly reaffirms Soul Spear's mastery and prowess in electronic music. It's beautiful, from beginning to end – and when the delicate closing strains of "IndepenDANCE" fade you find yourself automatically on the edge of your seat waiting to hear the electronic throb kick back in on repeat!
OFFICIAL LINKS: WEBSITE – OMNIBEATMUSICGROUP – TWITTER – FACEBOOK
Please follow and like us: