Gregory Bell is an R&B/Pop singer-songwriter from the DMV area. He is also an entrepreneur, father, basketball enthusiast, and a former marine drummer.  Gregory, who is in the process of dropping his album, "The Lady's Man", as well as the track, "HER", is currently riding high with the single, "Believe In Me", produced by Carlton Manoxide for Hidden Traxx/Skilluminaughty Music. If you're looking for an authentic, soulful experience, then this latter track, is the music for you.
On "Believe In Me" Gregory Bell turns the page on yet another insightful and heartfelt narrative, listeners are granted an opportunity to sit alongside him in moments of pure intimacy and devotion. Adding to the growing list of tracks with a deeply discerning approach released this year, "Believe In Me" might be the most heartfelt and inspiring. The matured viewpoint of a growing artist is worth the due diligence alone.
The opening lines of the song immediately positions its focal point, as Gregory Bell unfolds his feelings: "If you would believe in me stay by my side, cuz you're the one I want in my life. If you would believe in me, I'm gonna keep it true. Cuz there is no me without you. If you would believe in me, I am gonna hold you down even when you're not around. If you would believe."
However "Believe in Me", is not simply a plea, it is also a declaration of gratitude, as the singer affirms: "I just wanna say thank you for being there for me when no one would understand. Thank you for being there for me, you've made me a better man. Thank you for being there for me when my body was sick n weak. With u I can spread my wings n be a better me."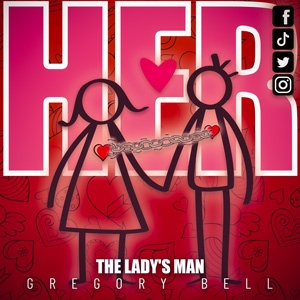 Moreover "Believe in Me", is a desire to be understood, trusted and depended upon, by your partner, your family and your country. The soothing, but uplifting nature of the production is well complemented by Gregory Bell's beautiful vocal tones reminiscent of an earlier form of R&B and soul music, one that is absent from current pop flavors.
The vocal range displayed is impressive with the artist sitting effortlessly within his comfort zone. The soaring higher pitches are a welcome addition to a masterful vocal repertoire that never seeks to overwhelm. It presents a captivating and valuable listening experience.
Gregory's performance on this track is another prime example of the potential he has as an artist. Gregory Bell's combination of heartfelt songwriting, technical singing ability, and an eminently captivating voice make him an extremely rare talent that truly is the whole package.
OFFICIAL LINKS: YOUTUBE – FACEBOOK – INSTAGRAM
Please follow and like us: