AURAL FRAGMENT, electronic music composer and producer, has released his new album, OCEANIC IV, available on all digital platforms from the independent record label FM Records.
It is the fourth part of the quadrilogy OCEANIC. The first part was released in September 2017 (Oceanic), the second part in January 2019 (Oceanic II), and the third part in May 2020 (Oceanic III). All three albums reached #1 on the Greek Digital Albums iTunes Chart.
Through his musical compositions, AURAL FRAGMENT gives voice to the most inaccessible elements of the ocean and converts peoples' views of them into notes. In an age where technology allows us to come closer to each other, we seem to be more separated and distant than ever. The seven seas sometimes bridge people and sometimes plunge them into an illusion.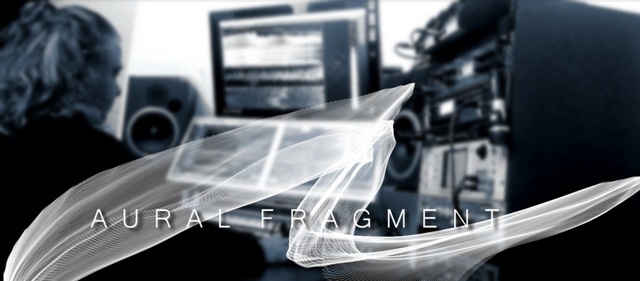 The album consists of 8 electronic aesthetic creations where the ocean's true dimensions are depicted:
 1) Submersion
2) Stigma
3) The coral (feat. Julie Filippidou)
4) Sonar
5) Fata Morgana (feat. Manja Vlachogianni & Dimitra Kamitsi)
6) Seven Seas
7) Without a shore (feat. Julie Filippidou)
8) Sirens (feat. Manja Vlachogianni)
YouTube Link: https://youtu.be/2uKjBKb76WU
Participating musicians:
AURAL FRAGMENT (George Lazarou): Synthesizers – Keyboards – Samplers – Theremin – Vocoders.
Vocals :
 Julie Filippidou: Classical crossover soprano, vocals and lyrics (Tracks 3, 7)
Dimitra Kamitsi: Lyric Spinto soprano, and lyrics (Track 5)
Manja Vlachogianni: Dramatic crossover soprano (Tracks 5,8)
Programming, Sound Recording, Mixing and Mastering were performed at 1X Avenue Studios.
Arrangement and Production: George Lazarou (AURAL FRAGMENT)
The album released digitally on 20th of July and reached the #1 spot on the Greek Digital Albums iTunes Chart.
Digital Links
▶All Links – https://orcd.co/oceaniciv
▶Spotify – https://tinyurl.com/57y8f4us
▶Apple Music – https://tinyurl.com/4m46yvp8
▶YouTube – https://tinyurl.com/2t7hsu5e
▶YouTube Music – https://tinyurl.com/2p8py4hs
▶Amazon Music – https://tinyurl.com/mpp5padd
▶Deezer – https://tinyurl.com/bdfv6hu3
▶Napster – https://tinyurl.com/5n8jvp8y
▶Tidal – https://tinyurl.com/28suyu6s
Please follow and like us: