Born and raised in New Orleans, Damond Young is a recording artist, lyricist, producer, and entrepreneur whose recording career officially began at age 13, when he was inspired by family members beatboxing and beating on tables in the tradition admired by hip hoppers worldwide.
In the wake of Hurricane Katrina, Damond emerged as a rising MC in New Orleans, pressing his first release with long-time compatriots Skitz and Flow. HOW 2 GRIND VOL. 2 quickly took the city by storm in 2008, and established Damond as a presence in the New Orleans landscape among rising stars.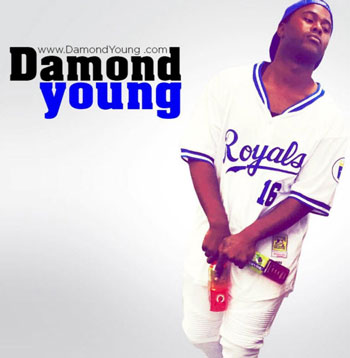 After two mixtape releases, in 2014 he released his debut album, Ahead Of Time and then followed that up in 2015 with Freestyle Sessions Gift 2 You. Currently Damond Young has dropped the single, "Love" from his album "Ahead Of Time".
Damond is finding consensus with enough silky, R&B-influenced songs that there's demand for more, but there's nothing like hearing the gloriously hard-nosed New Orleans rapper rip a beat to shreds. This is something he does often, and repeats here on "Love".
The energy is another big reason why eyes will stay on Damond's career. With this latest track, he shows he's made obvious strides as a creative since his debut dropped eight years ago. He has applied his flowing rabid bark to a wide, kinetic range of beats, and his verses have indicated that he's always had so much at stake on a personal and professional level, as there's urgency in both his bravado and his reflection. Thanks to that bravado and reflection, "Love" can be described in one word: exciting!
Filled with sparkling piano melodies and chunky drums, the track finds Damond Young dealing his hand with a classic blend of a hip-hop and R&B sound convincingly enough that you'd believe he'd be a star in any era.
But while much of "Love's" strength comes from Damond's impenetrable flow and the grandiose instrumental, it's not like he doesn't have things to say. His language tends to be warm and direct, and there's emotional wisdom in his grit. "Love" establishes Damond Young as an artist with the ambition to go big and the finesse to stick his landing.
OFFICIAL LINKS: WEBSITE – TWITTER – INSTAGRAM – YOUTUBE
Please follow and like us: