Andi Young is an Asian Australian singer, songwriter, and violinist. Young started off his music career by uploading songs to the music-sharing site SoundCloud where his demo song "Time To Say Goodbye" climbed to the number one spot on SoundCloud's Singer-Songwriter chart, garnering over three million views.
Young is currently working on his EP Album with Robert L. Smith, who has previously worked with Lady Gaga and U2. During September Andi Young released his latest single "Lonely Child". "This song is for the Lonely Child that I once was," says Andi, continuing "and for everyone in this world who feels the same. In order to conquer fear you must embrace vulnerability."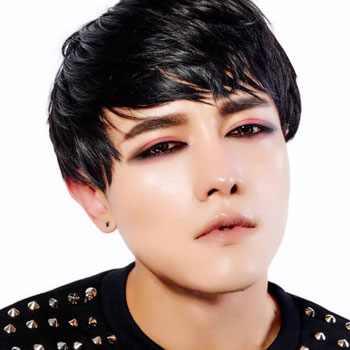 Barry Alfonso (formerly with Warner Music) had this to say about Andi: "Andi Young's music is a bridge that connects different cultures, and this is because of his international upbringing. And he has this magic of mixing all genres together. I am impressed by his talents."
Music Producer and DJ Armin Van Buuren is another one who has praised the Asian Australian artist: "Andi has a new, warm and refreshing voice. He can sing higher than you can imagine, as if his range is unlimited." In fact Andi's singing has displayed a range in excess of three octaves
After critically renowned demo releases this new track will further reinforces Andi Young's status as an unparalleled, rising performer. As a vocal performance powerhouse, Andi reins in the jet pack quality to his voice, and is supported by a great production team that keeps him exceptionally contemporary.
"Lonely Child" which is a standout, once again demonstrates the way Andi can harness his falsetto voice and use it to his advantage when the time is right to hook the listener in for the track.
"Lonely Child" has a dynamic melancholy flair to it that just gives the song a bittersweet quality. Overall, there is no doubt that this latest musical endeavor will advance Andi Young's place as a force to be reckoned with in the modern music world.
You can grab Andi Young's music on ITUNES as well as follow and keep in touch with him on the links down below.
OFFICIAL LINKS: WEBSITE – FACEBOOK – INSTAGRAM – TWITTER – YOUTUBE – BANDCAMP – SPOTIFY
Please follow and like us: