"Cosmogenesis" marks the fourth release from 23-year-old cosmic dance music producer, vocalist, and multi-instrumentalist Dayne Herndon, a.k.a. Starseed. The album traces the story of humanity upon a multidimensional cosmic journey, each composition representing the energy of a particular star or star system and its corresponding archetypal traits.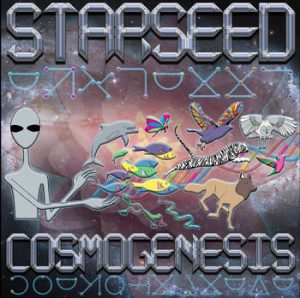 On a personal note, the collection of compositions that comprise "Cosmogenesis" are an exploration of some of the energies that Starseed senses to be most representative of his unique makeup as an individual.
He feels that what came through during the writing and production process for each tune could best be described as his subjective interpretation on a musical level of what the energies of each of these stars and star systems sound like and "mean" to him.
He feels strongly that written in the stars above, in the Earth below, and encoded within us are the keys to understanding who we are, where we came from, and why we are here, and it is his loving intention that "Cosmogenesis" may assist the listener in one way or another in this process of discovery and rediscovery.
OFFICIAL LINKS:
Stream and purchase "Cosmogenesis" for download on Starseed's Bandcamp: https://starseed.bandcamp.com
Follow Starseed on SoundCloud: https://www.soundcloud.com/starseed
Follow Starseed on Facebook: https://www.facebook.com/starseedmusique
Subscribe to Starseed's YouTube channel: https://www.youtube.com/channel/UC-5uVmJaRQz3d9wL7XuTKmA?spfreload=5
Become a fan on Starseed's ReverbNation page: https://www.reverbnation.com/starseed2
Please follow and like us: