Something's been missing from pop and rock music lately – namely smart, quality music made mostly with keys, guitars, drums, bass and vocals. Everything is robotic these days, which is fine but bands that play organic sounding music with tons of melody and harmony are increasingly rare. That role has been filled by the Zero To Infinity for me lately – a duo made up of U.K. vocalist Raven, who lives in Tenerife, and instrumentalist Dave, who resides outside of Cleveland, OH. The two met on the now infamous Fiverr platform, and have been efficiently and quickly, making music in a variety of styles ever since. In fact it only took them a week to complete their refreshingly new "Planet Earth" album, from start to finish.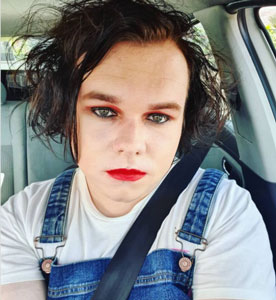 Zero To Infinity sound confident and relaxed, smoothly transitioning between styles – their real-life storytelling has a attention to detail, as well as an off-kilter perspective to the narratives. While rap has also informed the duo, they concurrently take a particular shine to indie, alternative, and even pop flavors, and appropriately, the rhythm section shifts from a heavier, low-end grinds to inspiring bouncy grooves, which both serve as the album's driving force.
Raven serves as a perfect vocal foil to Dave's instrumental backdrops, which thoroughly support and embellish the singer's rapped verses, and increasingly versatile croons on every track. Arpeggiated keyboard riffs and a steady drumbeat, surround Raven's urgent rapped verbiage on the title track "Planet Earth" while addicting harmonies paint the sound spectrum.
"Wicked Witch" is a thing of pure beauty. Melodically ear-catching and all-embracing, the track rides on a piano-driven bounce, as the vocals reach levels of sublimity. This one's ready for mainstream radio, and had me reaching for the replay knob, quite a few times.
Dave drags the guitars and string symphony out of the closet on the soulful, mid-tempo burn, of "Me and You". Soft and gentle, yet with an impactful bang, the track confirms that Zero To Infinity know how to craft ear-warming candy.
"Alien" slinks and slides on a hazy head-nodding beat and a throaty whisper and groan that will intoxicate your auditory senses, while the mellifluous "My Angel", floats on a tangible cloud of comforting reverb, to complete the hypnotic effect initiated previously.
"Fighting With Myself" starts with a rapped intro, before introducing its rich melodic hook. It's a scheme that recycles throughout the track and showcases how easily and convincingly Zero To Infinity flip between styles and sounds.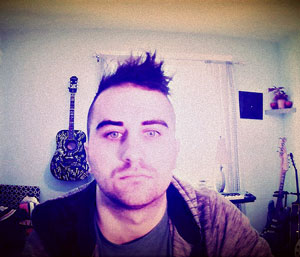 "I Remember When" is driven by a Dave's heavily strummed acoustic guitar and the soar of Raven's voice which is more enough to demonstrate the grit and grind Zero To Infinity are able to inject into their compositions regardless of the instrumentation. But just to make sure you get the point, Dave throws in a nice dose of overdriven electric crunch in the last quarter of the song.
Al throughout the album, "Planet Earth", Zero To Infinity keep moving and evolving, while most of their peers seem to be stagnant and stale. This is probably in part, due to their influences coming from a wide spectrum.
Zero To Infinity are rooted in both the British, and the American experience, with broad tastes that elevate them above the monothematic hordes, while also enabling the development of their own captivating hybrid aesthetic.
Moreover, Zero To Infinity aspire to create fan interaction on a completely different level, which makes them even more fascinating. They've decided to run a promotion where fans can submit ideas for their next single. If the duo like the idea and end up with a good track for it, they will give that listener 33% writing credit on the track.
To find out more about this intriguing initiative, go to this link HERE, and don't forget to follow Zero To Infinity on INSTAGRAM for more info and news. You can also stream their music on SPOTIFY. They also have a WEBSITE which you can visit.
Please follow and like us: