If Pink Floyd was just starting out as an electronic band right now, they would probably be doing the type of conscientious elaborate arrangements done by Z Quest. And at the same time, if you put together the technical brilliance and creative genius of The Muse with the lyrical narratives of Radiohead, it would probably sound like Z Quest too. Now obviously I would not be as daringly presumptuous to claim that Z Quest has already reached all those levels, but boy are they on the right road to getting there. Z Quest is an Indie Electro-Rock duo consisting of Adir Benezra and Galor Taite – both are multi-instrumentalists, music producers and vocalists from Israel.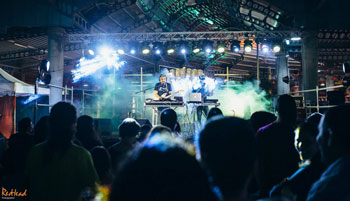 I first impacted their music during January when we reviewed their single "Haven", and was left with an impressive listening experience. Now the duo is back with yet another single entitled "Among the Human Race" – (Live from the "Barzelim" session).
Everything about Z Quest is on a completely different level to anyone currently claiming to be best band of the week. The only hyperbole here is the music. The track bursts and resonates across riveting time-signatures and flamboyant synth arrangements. It isn't just the masterful musical ability on show, or even the quality of their songs, it's their instinctive ambition. This track is Z Quest coming of age. It's absolutely wonderful.
It's impossible not to be impressed by the assurance with which Z Quest create and perform. That sure-footedness is all over "Among the Human Race". Like Coldplay on A Rush of Blood to the Head, Z Quest sound like a band who are at the top of their game.
Their confidence carries you through every verse, bridge and chorus. A typically warped, war-torn bassline, colliding with that ever blissful pop sensibility that Z Quest exude, its superficial beauty is wrapped around truly sublime playing, while the drum programming is every bit as good as the guitar and bass.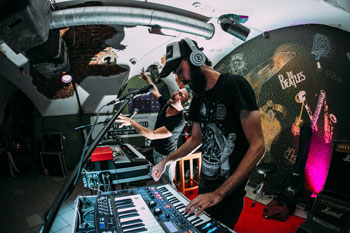 I'm hard pressed to think of a track that embodies electronic based rock music of the 2000s better than "Among the Human Race". A genre-defining track, it's an experimental-yet-accessible record that will age exceedingly well thanks to its complex instrumentation and versatility.
Z Quest has no doubt done a superb job of modeling their sound to lead the ever-changing progressive alt-rock musical landscape of the present, and "Among the Human Race" will no doubt continue to remain a fan favorite years after its initial release.
I think it represents the conglomeration of everything Z Quest been attempting up to this point rolled into one tightly knit bundle of musical freedom and epic sound. The track has gut-wrenching power, as well as, an elegantly heart-stopping melody.
OFFICIAL LINKS: WEBSITE – FACEBOOK – SOUNDCLOUD – YOUTUBE
Please follow and like us: