Brooklyn New York born recording artist and producer Erik Lazarou better known by his stage name Upstates,  received major recognition from the song "Paid" ft. Tory Lanez (2017) and the single "Let it Bang" (2016). Upstates is an independent artist who released his debut studio single "Love 4 You", on July 15, 2015.
Upstates is the true underdog of rap and tropical house music, coming from what seems to be like nowhere he has a brand new blended track – "L.M.L.Y.N" – that is ready to hit music festivals this summer. Are you at a point in your life where you need a piece of euphoria? Do you turn your head up towards the sky and end up still further down behind the rest of the world? Well, wait no more…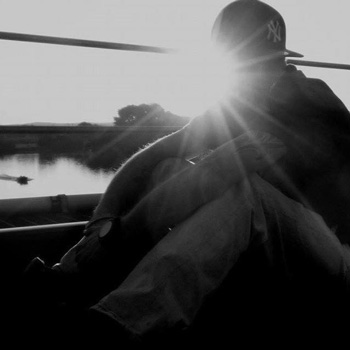 Upstates will ignite a pathway of electronic juices into your soul.  This single is but a blessing to the ears, as it empathizes with your inner 'sad feelings' and sends them into oblivion with just the right amount of drop synth melody. You may hear a million electronically mustered songs this summer but this one won't leave your ear.
"L.M.L.Y.N" is a track that borders around the tropical house/deep house space. With mellow piano hooks, lush synth layers, catchy percussion rhythms, ambient atmospheric sounds and a dance vibe. The record is definitely euphoric and adds further depth with the unexpected rap verses which Upstates sows all over this soundscape.
The overall sound is like listening to a blend of a Kygo produced dance floor anthem featuring the pinpoint rhymes and flow of Eminem on the verses. Upstates establishes a distinct and exciting sound, which could easily be the future of electronic music and rap. Like it or not, this is going to be the sound of summer.
Most of the song contains dynamic soul stirring piano preludes and interludes, dreamy synth layers and a smooth beat structure; in short, the perfect recipe for a typical house and rap track, of which there is a real shortage on the market.
Overall, "L.M.L.Y.N" is technically on point and makes for a great listen because of its plush melodic sound, and the significant experimentation and improvisation in blending two radically diverse genres in such a homogeneous fashion.
OFFICIAL LINKS: SPOTIFY
Please follow and like us: