After his critcally acclaimed debut album "Return of the Beast", ex-trombone player, and MtB Entertainment artist, Marcus Christ, bounces back with a brand new stoner rap single, entitled, "I Get High On The Most High" – "Now I'm in a another squeeze, these niggas say I owe them cheese. I just need some cheese, please." On this new track Marcus raps about getting high yet he's one of the more insightful rappers around.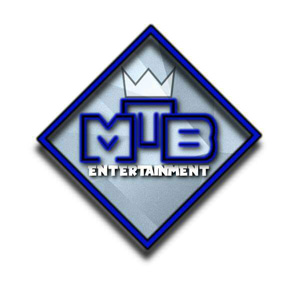 He's an indie rapper who raps like a street rapper, a street rapper who works with off-kilter electronic beats and uses an alternative flow. Marcus Christ can no doubt have a comfortable career if he just rapped about partying over EDM beats.
However, while being a crazy partier could certainly be a big part of Marcus persona, he balances it with examinations of the street, the hustle and the grind other issues that both drive him and hamper him. He's a smart dude who can do dumb shit if wants to, and his music often reconciles these two parts of himself. "I Get High On The Most High" is a prime example of this musical madness.
This track may even be emotionally and psychological trying, considering the mesmerizing flow and repetitive rhymes that in some way lulls you into a dream-like state. It's almost like a drug-fueled dose of words – "I get high on the most high. I get high on the Westside nigga." It's like the intense depression after abusing alcohol, ecstasy, and cocaine, the gut-wrenching depths that always follow a high.
It's also a slow banging track that moves Marcus Christ into new territory and sees him taking musical chances. The production supplies him with a weird, low-key, deep bass driven electronic beat that gives Marcus room to go off while also challenging him.
Marcus is pushing himself on in a forward momentum with each release, tackling a variety of beats and themes, as well as challenging whatever stereotypes people have about him. He's continuing to evolve as an artist, dealing with his subject matter in a way that is never too dour.
"I Get High On The Most High" is a party rap track, a drug rap track, an alternative rap track, and a modern rap track all rolled into one.
OFFICIAL LINKS: WEBSITE – SOUNDCLOUD – SPOTIFY – FACEBOOK – CDBABY – TWITTER
Please follow and like us: