The holidays are here and so is the perfect gift from the superb singer songwriter Tally Koren. Her single "It's Who You Are" will give you the original plus gorgeous reimaginings of this striking tune. It is the perfect single to listen and dance to while celebrating the holidays, and long after that too. Tally Koren is a Fringe Award Winner for Best Singer-Songwriter. Her record of accomplishment as an independent artist includes play listing for BBC Radio 2, and shows such as Graham Norton, Chris Evans and Steve Wright, as well as TV appearances on London Live and Virgin Media playlists.
Tally has performed at venues such as the Royal Albert Hall, The National Arboretum, The Belgrade Theatre, The House of Lords and singing live at the start of a football match at MK Dons. Tally has been using her voice in the last few years to build bridges between different cultures with her UK tour 'Vision of Hope', with the message – "We all speak the same language through music". Her velvety voice caught the attention of James Bond directors, placing her as an Israeli agent in the film 'Quantum of Solace'.
Tally Koren comes to the table with her dance-pop banger "It's Who You Are", to close 2022 on an incredibly high note. The single, now available on all major streaming and download platforms, is loaded with 9 stunning remixed versions, to satisfy even the most discerning musical palettes. Over and above the original mix featuring Chillz Muzik, there are variations of the Omniks Remix, the Xander Milne Remix, and the Tk7 Remix. In addition, there is also the Unplugged version, an well as a Rap Contest version.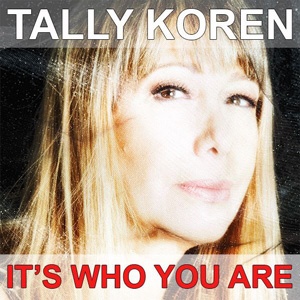 Listening to Tally Koren's music with these varied production twists, recaptures the emotions the original release initially gives you, while expanding on them. These are the versions of the song that we didn't know we needed.  Each producer does an amazing job showcasing more of the beauty hidden inside this track, as well as the smooth splendor of Tally' voice. Every note is magical on the remixes, making this song even more powerful than before by adding more details to the music itself.
And while the remix producers turn this melodic and beat-driven release into grand versions that help you envision different flavors of the story behind the narrative, it's Tally Koren's vocal performance that ultimately steals the show on each cut. Her voice thrills as it moves from a sultry purr to a powerful soar.  Tally's confidence as a vocalist is at an all-time high and her tone here, is fuller and more teasingly ambitious than ever, as she sings: "What you thought. They become words. They become your actions. They become habits. They become who you are."
The artistic chemistry between Tally Koren's voice and the dancefloor-propelled production reveals an enthralling sonic radiance that immediately grabs the listener and pulls them into the songstress' web of aural intrigue. Each subsequent remix adds a different color and tone to an already stimulating original production.
Inspiring and enrapturing to any and all who encounter "It's Who You Are", the all-embracing appeal of this recording along with Tally Koren's sophisticated but soulful performance, will continue to endure amid the finite trends that are part of today's frenzied music marketplace.
OFFICIAL LINKS:
https://orcd.co/itswhoyouarebundle
www.tallykoren.com
https://www.facebook.com/tallykoren/
https://twitter.com/tallykoren
www.instagram.com/tallykoren
https://www.youtube.com/user/tallykoren
Please follow and like us: