Born Leroy Maddox Jr, the entrepreneur and artist known as G-HOLY wears many hats, and he wears them all extremely well. A Philadelphia, PA native, now residing in Los Angeles, CA, he is the owner of his own record label called DreemTeam Recordings. He owns and operates the Hip-Hop website, www.G-HOLY.com, where he reviews and interviews industry and indie artists. He also reacts to music by industry and indie artists on his YouTube channel, which has been raking massive views. Moreover, he is affiliated to, and has cosigns with, some heavy hitters in the industry, while his social media has been followed by top tier players in the game. He will also be releasing a series of books – both for children and adults – in 2023, extending his communicative reach even further.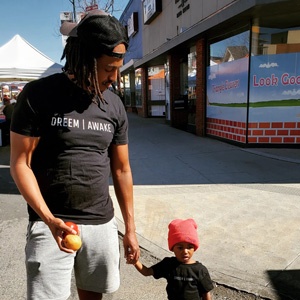 A creative with a plant-based (vegan) eating regimen, G-HOLY's motto is "Freedom. Conviction. Wisdom. Balance." Of course, the hat we're most interested in seeing G-HOLY wear, is that of the artist. And he does so magnificently, on the 13-track "ONLY HE IS HIM: 3" mixtape, which is out now. This is his fourth mixtape, following "FREELOVE", "B4 I Live 4 U" and "KOP4". G-HOLY certainly seems to be in an enviable position in the current realm of hip-hop.
G-HOLY has proven on his previous releases that he has the chops to go bar for lyrical bar with some of the upper echelon rhymers and storytellers in the game. He has also showed that he has just as much thoughtful consciousness in his narratives, and widespread appeal in his carefully curated deliveries, as the game's best deep thinkers. All of which is proudly displayed on the "ONLY HE IS HIM: 3" mixtape.
G-HOLY comes out of the blocks with "Making Of…" which immediately sets the lyrical and cerebral tone of the project. Then he suddenly flips the template with the gritty, raw and explicit "Sucka Ducka".
The soulful and immersive "Stagnation" rolls out the essence of his grind and hustle, before sliding into the cinematic curveball "Dreemer Mail 1". By the time we press play on his superb stream of consciousness flow on "DreemTeam 3", it's already clear that G-HOLY is showing the world he's capable of being a top tier rapper.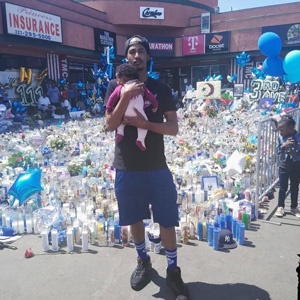 The soulful retro vibes return on "All-4-U", while G-HOLY's dynamic lyrical flourishes reach an apex on "woman.". Things become dramatically otherworldly and uplifting on "DreemTeam Initiation Outro", as G-HOLY unpacks an inspiring speech about his movement.
The rapper then introduces an impromptu melodic twist to "The Reian", where he remains lyrically in top form. He maintains this lyrical brilliance on both "Fake Winners" and "Big Gold Brick" where the witty rhymes come forth hard and intense.
Throughout this mixtape, G-HOLY's ability to propel narratives from a multitude of perspectives further highlights his versatility as a lyricist, while his varied flows are textbook gold standard.
The expansive production sounds triumphant on "Life On Earth" ft. Yasin Toure, where G-HOLY continues to unpack endless rhymes, perfectly countered by his female feature, who is actually G-HOLY's wife. The mixtape closes with another superb rap monologue by G-HOLY on "Organic".
Exhibiting elite, intelligent rhymes, and switching flows effortlessly, G-HOLY continues to build momentum with the "ONLY HE IS HIM: 3" mixtape. There are plenty of lessons that one can take away from listening to this project, as G-HOLY spits out his mindset with heartfelt passion.  G-HOLY is hard on his grind, as he continues to prosper in both his own music, and his other endeavors, which equals out to an abundance of ambition.
OFFICIAL LINKS:
https://www.g-holy.com/
https://g-holy.bandcamp.com/
https://instagram.com/gholy.tv
https://www.facebook.com/gholy.fans
https://twitter.com/gholy_tv
https://open.spotify.com/artist/75bP8y7NTKyOTJY9E4Socc?si=Uf2clXB4TmSlJomiwMvllA&utm_source=copy-link
Please follow and like us: