Sonny Girl Sarah drops her first album since coming out as a transgender female. The album "Signs To Come" focuses mainly on government corruption. In an industry where everyone, except sexist alpha males, are constantly looked over, mocked, and dismissed, Sonny Girl Sarah steps up to the plate unflustered, and determined to make her mark.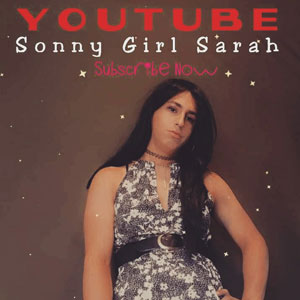 The work on "Signs To Come" is nothing if not immaculate. Sonny Girl Sarah makes cathartic music for herself and her fans. She's the embodiment of what it means to be overcome with exasperation and have your blood boil with the current socio-political situation.
This album requires no skipping, no fast-forwarding, and no stopping. Each song will charge your gut reaction from start to finish. What follows for 15 entire tracks is pure energy, and pure fire. The bars storming the production, showcasing Sonny Girl Sarah as an adept rapper, with full command of her voice.
"Signs To Come" is a varied project with a wide range of emotion and Sonny Girl Sarah sharpening her skills, and digging her claws into some serious themes. The production on the album gets the rapper to exercise her range and get her emotions out without the project becoming overbearing.
The beats and overall layered production, pushes and elevates the narratives on this album. The work on "Signs To Come", showcases not just Sonny Girl Sarah's own tremendous range, but also the limitless sonic possibilities within rap as a genre. Sonny Girl Sarah's energy and dynamism is contagious, all throughout this record.
Connect with Sonny Girl Sarah on FACEBOOK. Listen to the music on her MUSIC STREAMS. Watch the videos on YOUTUBE.
Please follow and like us: