Shayla K is a passionate Film Director, Editor and soulful Singer-songwriter from Des Moines, IA, whose artistry in sound moves seamlessly between country, pop, rock, and R&B and hip-hop music genre. She began writing poetry at the young age of six. Writing songs with her violin by eight, her mother recognized her extraordinary talent and love of music and encouraged her to record her first song in the studio. By age 19, she relocated to Atlanta, Georgia, to seriously pursue a career and quickly began working with – and being recognized by – major names, such as: Teddy Riley, Dallas Austin, Storm Reid, Cardi B., Walt Disney Studios and others. Aside from her musical endeavors, she directs and produces her own music videos. She is also working on "short movie" project that she has written, produced and directed-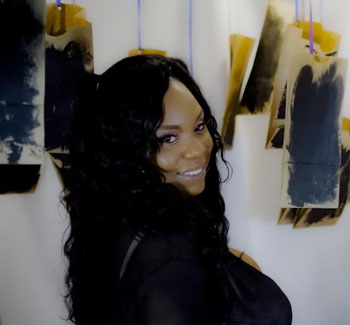 "Fight with a Bang" produced by Jiggy Jay Andrews, is the latest single from Shayla K , and follows her critically acclaimed previous releases, "Rain" and "Breathe", which have both become fan favorites.
There can be no doubt that Shayla K has embarked on her own mission, bringing her consciousness and social sensibilities to her music. Her thoughtful discourse on race, gender, existentialism and humanity, is carefully, but powerfully, thread through her songwriting.
In "Fight with a Bang", Shayla K shares her experiences from earlier in her career, on how she was told that she was too dark to make it in "pop" music. That caused her to spend more than 15 years writing songs for other women (with light or whiter skin), instead of singing the songs herself. Now ready to share her stories through her music and film productions, she sets out to inspire, uplift and encourage girls and women with dark skin all around the world.
"I want to bring an awareness to colorism, featurism and straight-out racism in the industry. But I want to present it in a way where people can learn and grow from it without feeling shamed," explains Shayla K. "I want to still make people laugh and smile yet understand and learn that the negative impact colorism is real, and is causing damage to many in our community, and on our culture. Times have change and it's time to celebrate the true "dopeness" of our dark skin, kinky hair and versatile talents!"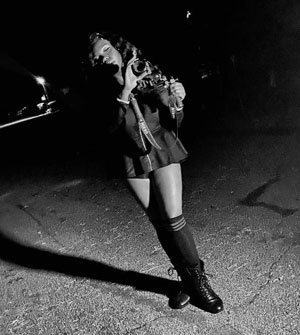 Shayla K continues to expand the boundaries of her own sound and artistry, to new and often exciting territories. "Fight with a Bang" is a record by a performer who, to her credit, constantly wants to challenge herself and in doing so challenges her audience.
The song (and the accompanying video) is a fascinating exercise in reconfiguring a whole history of black music for the post-modern age. Shayla K expertly weaves this pop song into a larger tapestry of proud personal identity. Her voice booming with soulful precision.
"Fight with a Bang" functions as an intriguing entry into the conversation of making, and expanding upon modern pop music without boxing oneself in via the conventions of cultural, social or racial clichés. It is incredibly hard not to be enamored by both the singer and the song here. The production creates an enigmatic and all-embracing sonic world in which Shayla K dazzles and shines. Her natural prowess is magnetic and commanding.
"Fight with a Bang" (both the song and video-clip) is expertly crafted, curated, and narrated. Aesthetically it is ravishing; smartly choreographed, extremely intellectualized, sonically catchy, and highly effective in communicating its message. The entire concept makes you feel inspired and respectful of Shayla K's talent, professionalism and relentless workmanship. She earns the applause she garners.
 Connect with Shayla K @iamshaylak
Please follow and like us: