SelfishWays is an American hip hop duo music group that is made up of two young talented brothers – Prince Riley who is 22 years old and King Riley who is 24. They were born in South Carolina and found themselves going back and forth between South Carolina, California, Tennessee, and Atlanta. Traveling allowed them to connect with many artists, cultivate their talent and give them a more diverse perception on music. SelfishWays grew up listening to Michael Jackson, Beatles, Earth, Wind &Fire, Luther Vandross, New Edition, Isley Brothers, AC/DC, Tupac, and Biggie. The duo, who are currently in the process of releasing their first EP "Black Paradise(2017)",  recently dropped their first single, "Codeine Fiend", which has been catching people's attention.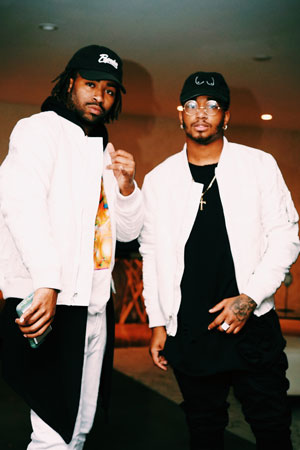 SelfishWays make one hell of an entrance into the hip-hop arena with their latest single. The duo is clearly ready to make immediate waves with "Codeine Fiend". If "Groupie" marked SelfishWays' arrival to the party 2 years ago, then "Black Magic" a few months back, documented the point where the booze and drugs had fully kicked in and the fun had really started.
But both were merely an appetizer for the level of debauchery, drug and alcohol-soaked fun "Codeine Fiend" offers up. Prince and King Riley establish the track's rollicking tone right away.
SelfishWays' earlier songs lean hard on the duo's vocal elasticity, as they seemed to possess the uncanny ability to smash a verse into any beat, whether it really fitted there or not. "Codeine Fiend" has a lot more finesse to it. JMG produced the track, and the brothers seem very comfortable maturing into his cooler beat.
The unbridled energy that the brothers display will no doubt ignite audiences and clubs around the globe, and won't alienate any hip-hop heads either. The duo have obviously spent time honing their craft, and the end result is that "Codeine Fiend" seems directly aimed at anyone skeptical of SelfishWays' talent.
The group makes excellent use of the bass sculpted beat, sagely splitting the vibe of the track between a club-fight song and airy, trap-minded shot at radio play. Rappers tend to come to the mic for the one, singers for the other; SelfishWays' fusion of the two methods sagely presents a glossier and more tightly wound alternative to the sometimes roughshod bubblegum trap of Southern hip-hop peers.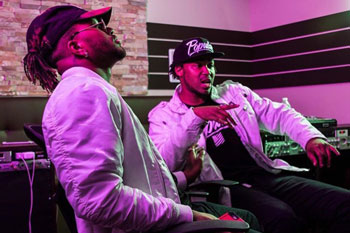 The audible amount of fun Prince and King Riley are having on the mic during this recording is contagious as hell and it creates such an entertaining listening atmosphere that I couldn't help but get swept up in its hedonistic narrative.
SelfishWays bring the energy and swagger to the table, while it's the tremendous work of producer JMG that helps cement the duo's unrelenting powerhouse status on the track. "Codeine Fiend" is as good as it is because of how sonically pleasing it is. The one thing SelfishWays do well is flow, and this track is an immensely satisfying meld of full-bodied trap and positively electric pitch and intensity variations.
"Codeine Fiend" is a track that will earn SelfishWays critical credibility, proving there to be skill and originality in their rap formula, while the duo is out to establish itself as one of contemporary rap's most adventurous hit-makers!
OFFICIAL LINKS:
https://m.facebook.com/PrinceERiley
https://www.instagram.com/therealprinceriley/
https://twitter.com/iamprinceriley
https://m.facebook.com/kincgriley
https://twitter.com/IamKingRiley
https://www.instagram.com/therealkingriley/
https://m.soundcloud.com/selfishwaystv
http://www.officialselfishways.com
http://m.bandsintown.com/SelfishWays
www.Instagram.com/officialselfishways
https://www.vevo.com/artist/selfishways
https://m.facebook.com/OfficialSelfishWays/
https://www.vevo.com/artist/selfishways
Please follow and like us: