Born and raised in South Carolina, independent artist Seanxo, started music when he was only in the seventh grade, using a school issued laptop and a website then called "Soundtrap". He has already opened for many artists, including Jetsoo and Killumantii. When I first sat down and listened to Seanxo's latest EP, entitled "Monster" – an effort full of many ideas that explore the artist's unique musical vision, I had to double check to make sure that it was indeed an independent artist. The confidence and clarity in which Seanxo creates and presents his musical brand is something I would expect from a seasoned major label artist.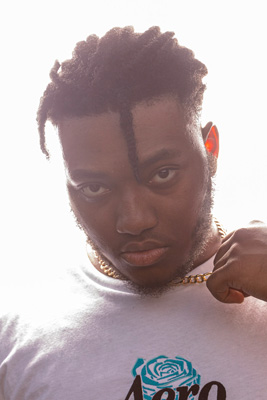 The 4-track recording never seems to falter in what it wants to express, and the entire thing is like a breath of fresh air – authentic and flavored by the groove of the beats, as well as the depth of the layers of sounds and vocals.
Seanxo's take on life, love and relationships are transcribed into intimate musical diary entries on "Monster". The lyrics are fleshed out, often simultaneously mordant and emotionally charged, effortlessly crafting a version of sentimental intricacies from Seanxo's perspective.
These themes are approached in refreshing ways both lyrically and musically, especially in terms of Seanxo's constantly changing flow, moving effortlessly from sharp bars to soulful crooning, all in one song.
From the outset, with the track "Miss Me", Seanxo's skillset seems intent on impressing anyone within listening distance, while at the same time embracing his own authenticity. His voice blends flawlessly with both the instrumentation and the rhythm, in pursuit of an enjoyable, complex, and intimate representation of his musical and personal world. The emotionality and earnestness of Seanxo's point of view, is instantly perceptible.
"Feel Love" tells another passionate tale, which will keep listeners on their toes. The song writing is good enough to make the mid-tempo skittering arrangement exciting, while Seanxo's voice switches into full R&B mode.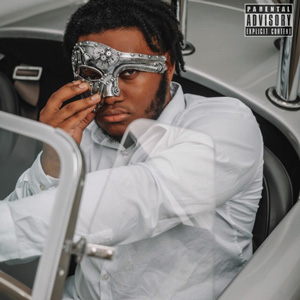 The artist once again, relies on his ability to create songs that expresses his identity as an every-day man with musical choices that slowly worm their way under your skin. All of which is expertly paired with Seanxo's versatile vocal style.
"22" builds and evolves in interesting ways, from emotional strings through to booming basslines. Seanxo's voice is somewhere between melancholy and drenched in sex appeal. His unpredictable flow and changes in octaves will keep ears pointed towards the sound system.
The intensity of the slow pace on the title track "Monster" creates a very natural and intoxication rhythm. This song is an excellent example of Seanxo's deft vocal capabilities, as each line impresses with slant and nuance that makes it easy to appreciate.
Seanxo is definitely one of the artists to keep an eye on in 2022. He's coming up at just the right time, with the intent on making a lasting impact. Moreover, the immediately memorable songs on "Monster" have plenty in them that are worth your time and attention. Though only four tracks deep, "Monster" is everything you could have wanted from an artist like Seanxo, and then some.
OFFICIAL LINKS:
IG: https://www.instagram.com/realseanxo/
Tik Tok: https://www.tiktok.com/@realseanxo
Twitter: https://twitter.com/realseanxo
Streams: https://solo.to/seanxo
Please follow and like us: