Sara Phillips a multi-instrumentalist originally from Montreal, Canada who now lives in LA where she is constantly writing new music, performing, and gaining an increasing number of fans. Her sound is often compared to that of Norah Jones, Fiona Apple and Sara Bareilles, although after hearing her music one would agree that her sound is truly unlike any other artist.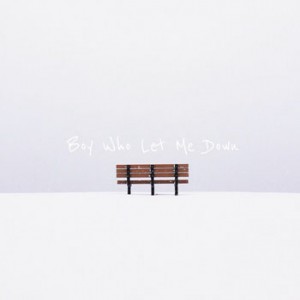 Before falling devotedly into Sara Phillips' latest single release, "Boy Who Let Me Down", produced by Mike Daley & Mitchell Owens, I went back and ran through her catalog. I realized there that Sara was simply just the real deal. She has both a magnetic energy as well as actual vocal talent. Something I found really special about her music though, is how accessible yet a little left of mainstream it tends to be. Its equal parts catchy and heartfelt – yet you never feel like she's trying too hard.
Obviously "Boy Who Let Me Down", is instantly likeable, just like the rest of her material.  Her voice and range is powerful and yet restrained. She can sing in a lower, sweet register and then belt her heart out in a gorgeous, effortless voice that will give you Goosebumps all over. And another thing that makes Sara Phillips so special is she knows how to deliver a pop song. She can sing a verse, a memorable melody, a hook, a catchy or an emotional chorus, and then a stunning bridge, communicating each and every nuance and tone necessary to capture your attention.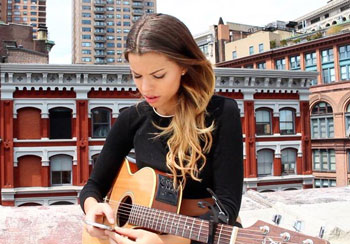 The "Boy Who Let Me Down", is a moody and melancholy ballad with beautiful vocals and a sad, heartbreaking message about a love gone wrong – "When did the king I thought I saw in you, lose his crown. When did the man I thought you were, become the boy who let me down." Each verse she sings is like a journey, each line capturing raw emotion and communicating it delicately into the mind of her audience.
There's disillusion, pain, honesty and love in her words and in her voice. And as she explores emotion she shows us her ability to manipulate sound. Sara Phillips is pure artistic beauty in the age of the superficial, and the music in the "Boy Who Let Me Down" is expertly paired to the emotions it is meant to induce.
The lyrics and the words she uses, and her phrasing, are all uncontrived, effortless, and spontaneous. Her voice and artistry flow from the heart to the mind, while she showcases timelessness throughout her melodies.
OFFICIAL LINKS: WEBSITE – ITUNES – INSTAGRAM – TWITTER – FACEBOOK – SOUNDCLOUD – YOUTUBE
Please follow and like us: